Headquartered in Hamburg, Germany, Fielmann AG is the European market leader for ophthalmic optics, with 780 branches spread throughout Germany and Europe. In July this year, the company invited its shareholders to attend its annual general meeting. However, due to the coronavirus pandemic, this took place virtually, without the physical presence of the shareholders.
The stage was set up at the Cinegate Studios in Hamburg and optimised for live streaming online. As a technical service provider, PRG Streaming Solutions was responsible for the entire technical infrastructure, including the stage and décor, as well as supplying the entire lighting, sound, video, and transmission technology. Lighting designer Jerry Appelt was responsible for the scenography, and overall look of the event.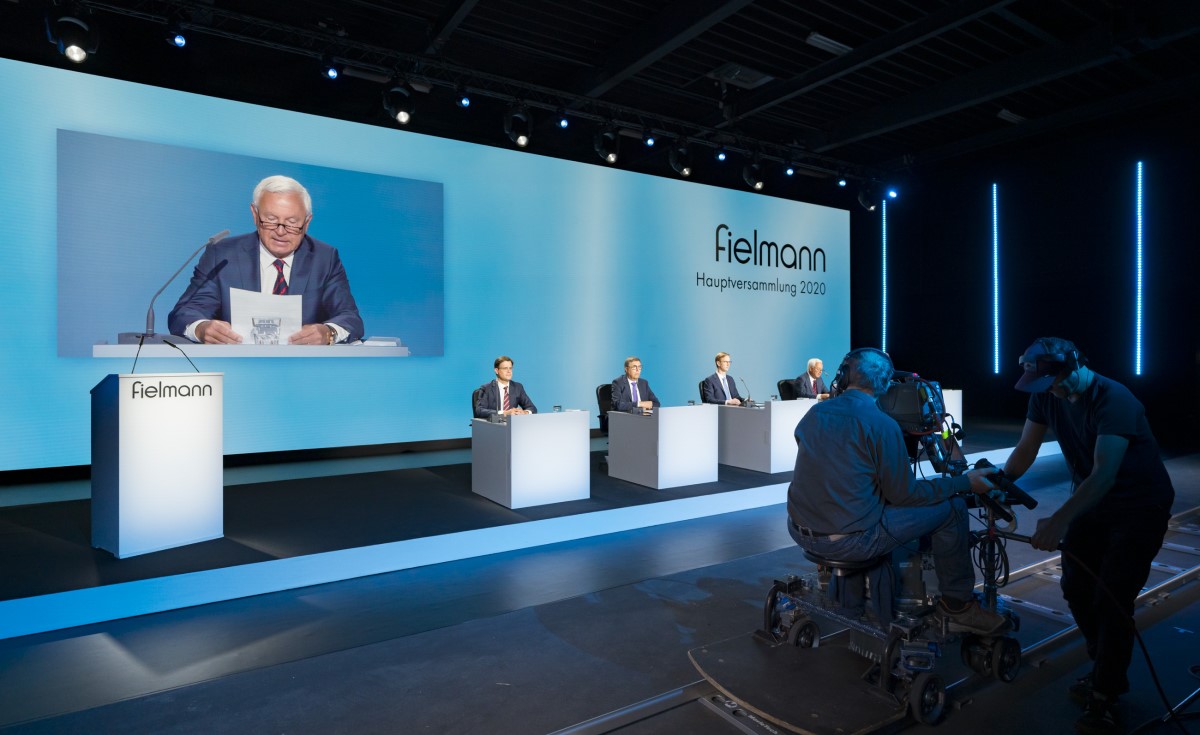 The centerpiece of the stage design was a high-resolution 17m x 5m LED wall, onto which all camera feeds were displayed. Three camera systems and a further camera on rails provided the images.
"Compared with a face-to-face event, the camera image is, of course, much more important in the event of a virtual general meeting," said Appelt. "For this reason, it was essential that the entire lighting was matched to the camera technology."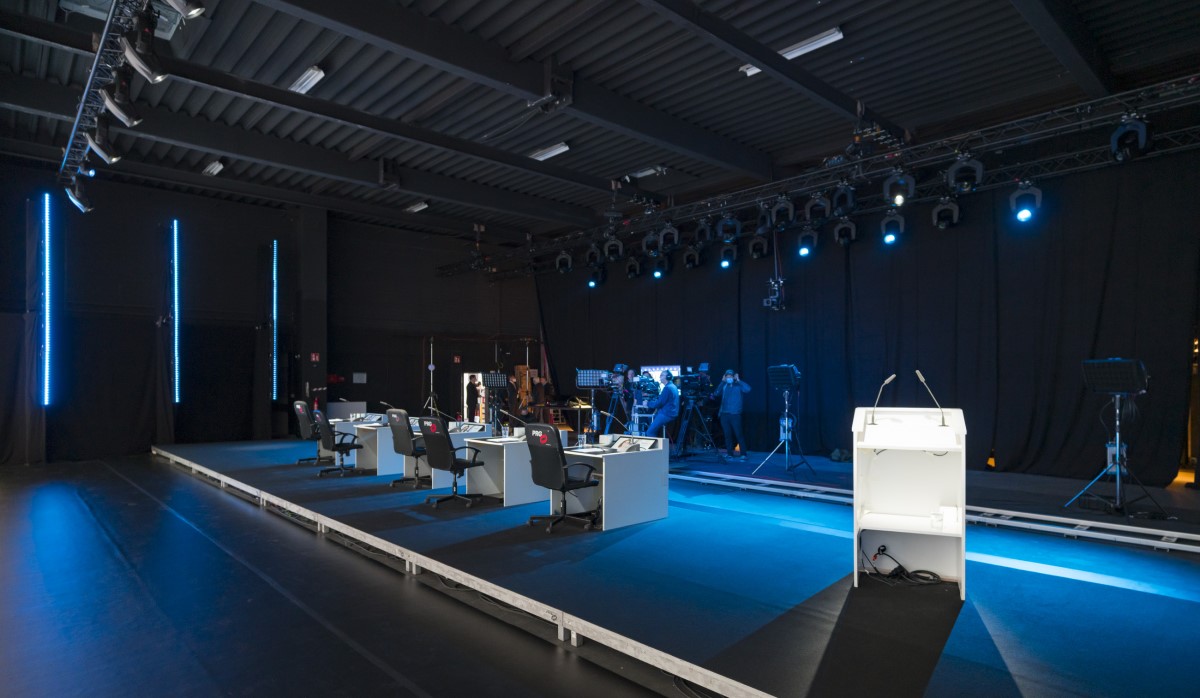 As an experienced lighting designer and DoP for some of the largest TV productions in Europe, Appelt naturally knew exactly what to look out for. Therefore, it was not surprising that he again turned to the GLP portfolio. He specified 22 impression S350's in both Spot and Wash versions, 24 impression X4 Bar 20's and 18 of the extremely compact and powerful FR1 moving heads.
"For the basic lighting, we mainly used the GLP S350 series with shutters," he said. "These serve as a contemporary replacement for the classic Fresnel lenses and Profile spots, with the advantage that they can also be focussed remotely. I know these fixtures well, and use them again and again as a high-quality, camera-compatible white light solution for broadcast productions."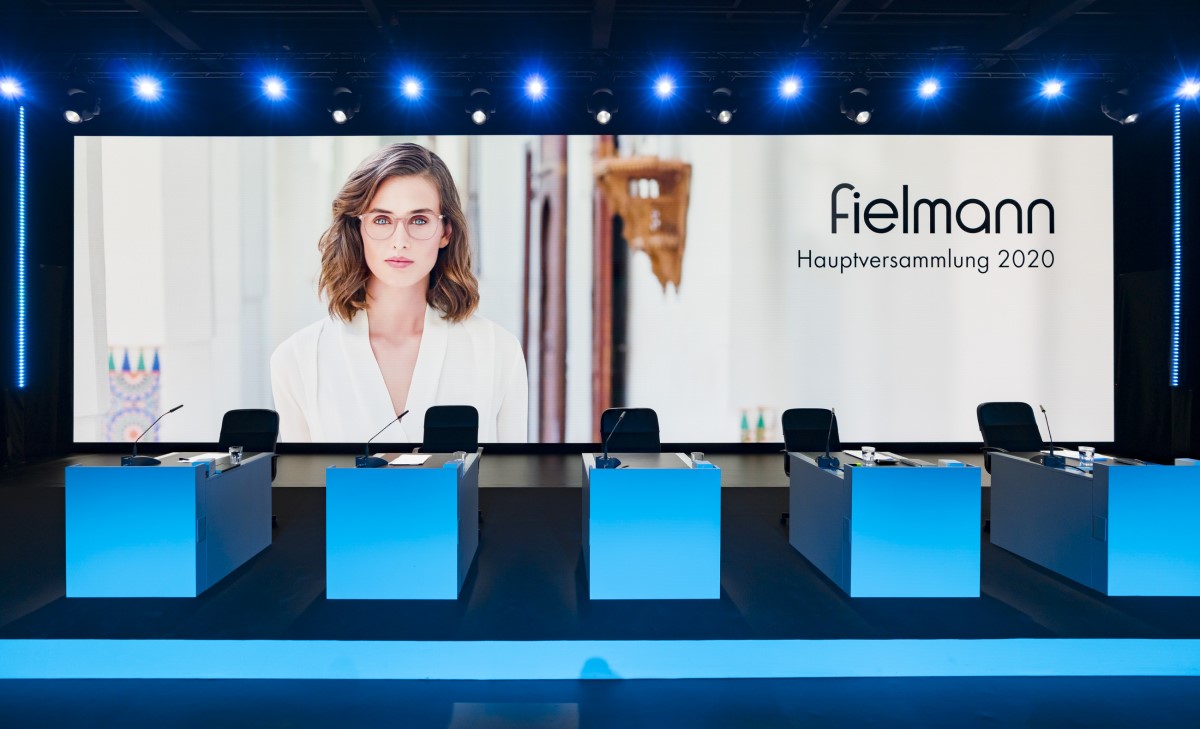 In order to give the stage some depth, the lighting designer placed 12 X4 Bar 20 on the left and right of the LED wall, in three, spatially offset vertical lines of four Bars each. "The Bars are simply a great, versatile tool and are always the right choice when it comes to creating seamless light lines or light curtains," he added, basing this observation on his vast experience.
A total of 10 GLP FR1 moving heads were also used as single spots above the LED wall. "In view of their extremely compact design, the considerable output is always surprising to me," said Appelt. "Thanks to its low weight and power consumption, the FR1 can be installed almost anywhere. The very fast zoom, and the fact that it emits both good white light and strong colors, makes the FR1 a great tool."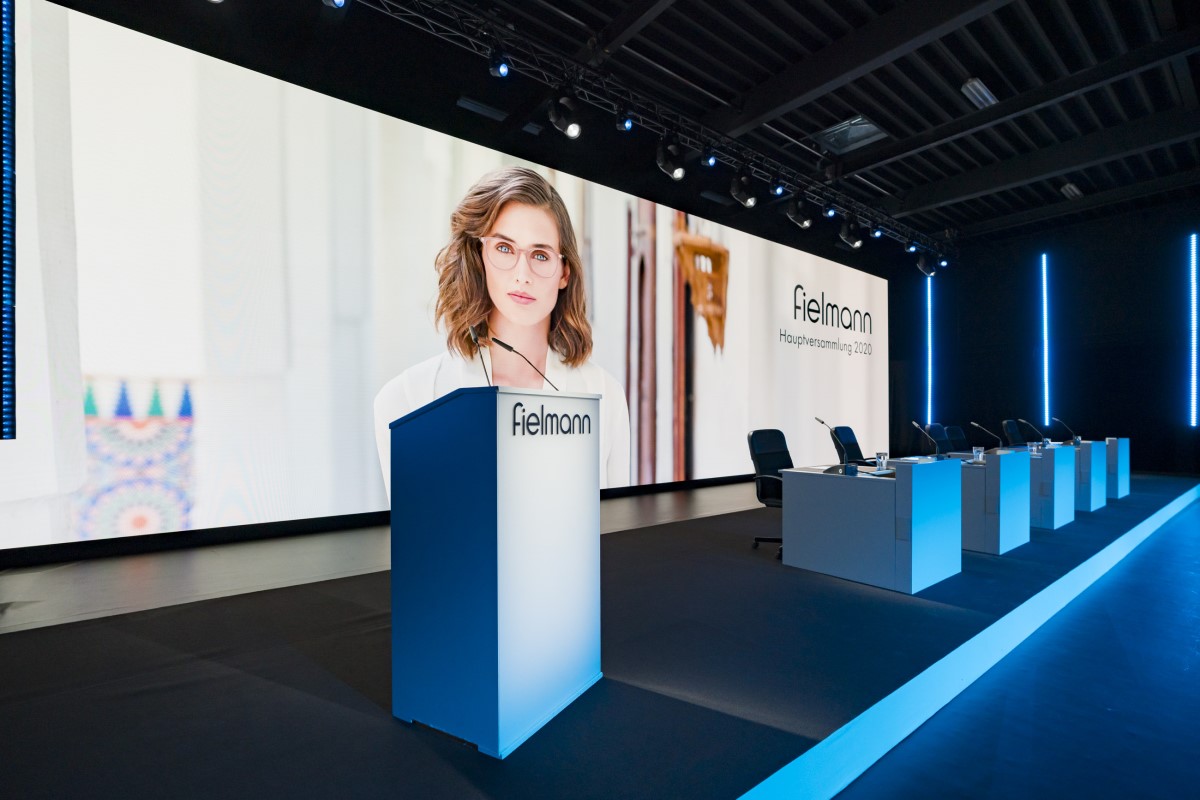 Appelt constantly turns to GLP for his solutions — and that is not only due to the quality of the products, as he explained: "With GLP, it also works on an inter-personal level. As a designer, I always feel well looked after and supported in projects where GLP are involved. For example, Oli Schwendke from GLP stopped by at rehearsals for the virtual AGM to gain an overall impression and ensure that the fixtures were working perfectly."
Photo credit: PRG / Detlev Klockow