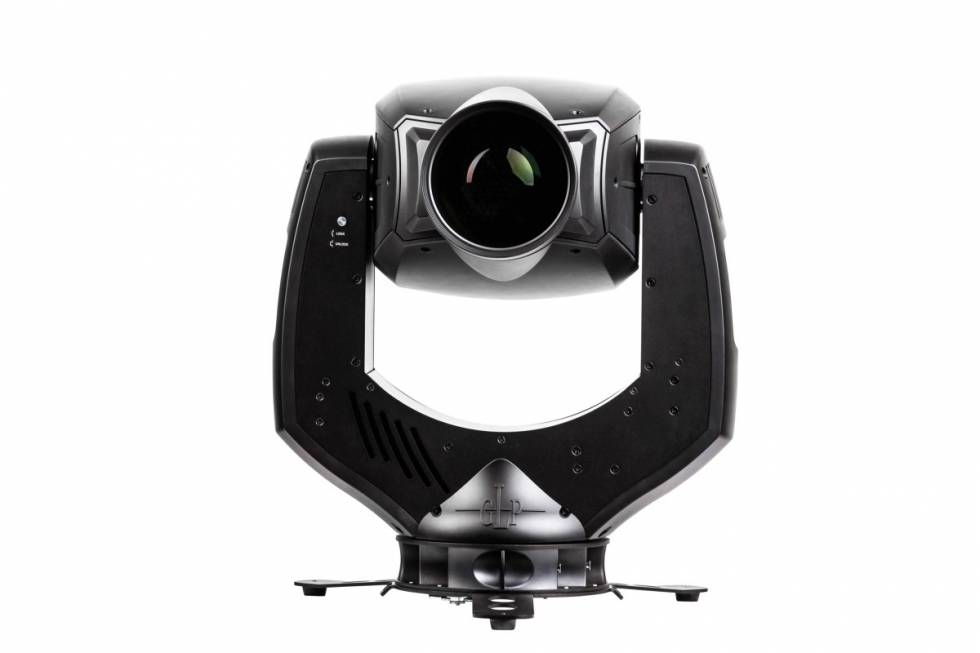 GLP has officially launched the impression E350 LED moving head at PLASA 2018 (London Olympia, 16 – 18 September), a new, supercharged companion to its popular impression S350, in an efficient and optimized package.
With an advanced LED engine offering unprecedented output in its class, the fixture will find favor in any type of showcase event or installation with dynamic, articulated lighting as the centerpiece. Since it offers flicker free operation, with smooth electronic dimming from 0-100%, multiple dimming curves, with no color shift while delivering random and pulse electronic strobing effects it will also find favor in the Broadcast / TV segment.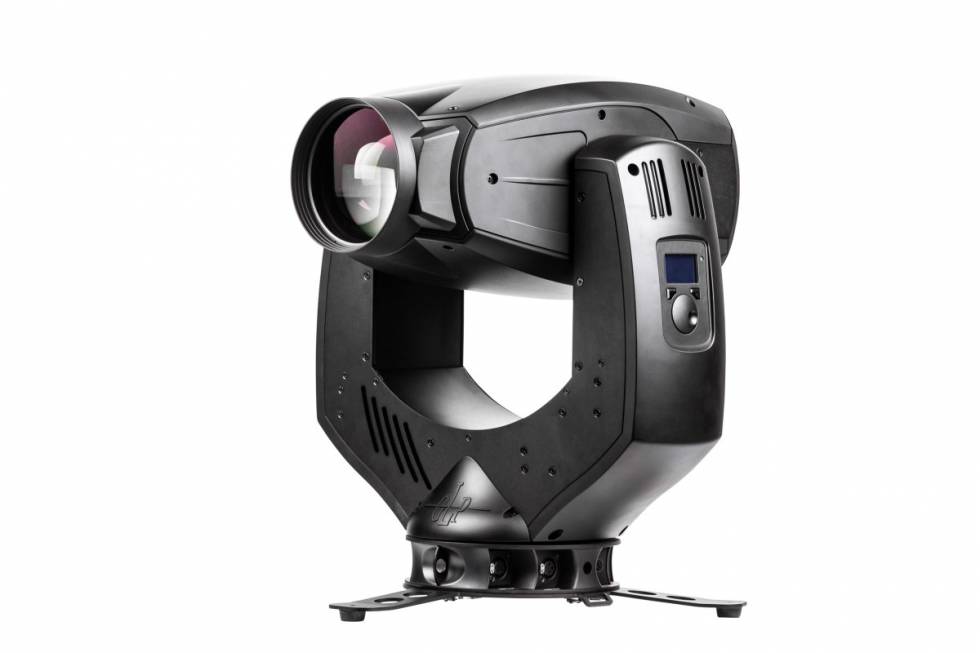 There are many essential features in this compact fixture with its signature baseless design. The high color temperature of 7500K provides a hard edge mid-air effect beam, with bright gobo projections, while it is also notable for an extremely tight iris and GLP's motorised 7:1 zoom range (7°- 48°). This creates an even and flat field with a considerable light output of up to a maximum of 9500lm.
The impression E350 also houses a CMY color mixing system with separate CTC Channel, along with an 8 facet prism, a light and heavy frost, a tiltable animation wheel, two gobo wheels, a super tight 14 blade iris and 10 slot color wheel. All functions are fully capable of working in combination with one another, making the GLP impression E350 perfect for almost any application.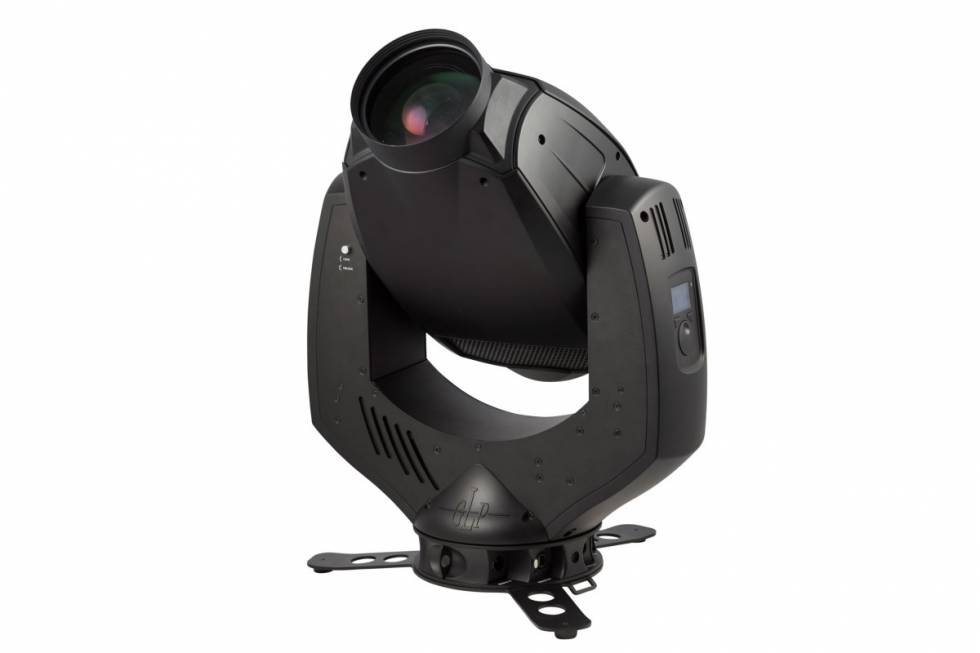 GLP product manager Michael Feldmann, believes his company has produced another powerful and flexible fixture for the Lighting world. "Due to the highly efficient LED Engine in combination with the great optical system, the feature set and the compact form factor, we anticipate immediate take up by rental companies looking to maximise return on investment in the dry hire sector for events and shows of all types."
He explained how GLP set the bar high in designing a blueprint tor a luminaire guaranteed to leapfrog the competition.
"Our first priority was to get maximum output and efficiency from a 350W LED engine, with intensive 7500K default white, as we knew this would be perfect for mid-size shows or wherever compact form factor and low weight are required. In fact the E350 outputs up to 9500 lm at maximum 550W power consumption!"
He stated that due to the high color temperature the beam appears more powerful and hard edged. "With a great combination of break up and mid air effect functionality, in a package designed for easy tour handling, it is the complete all-rounder."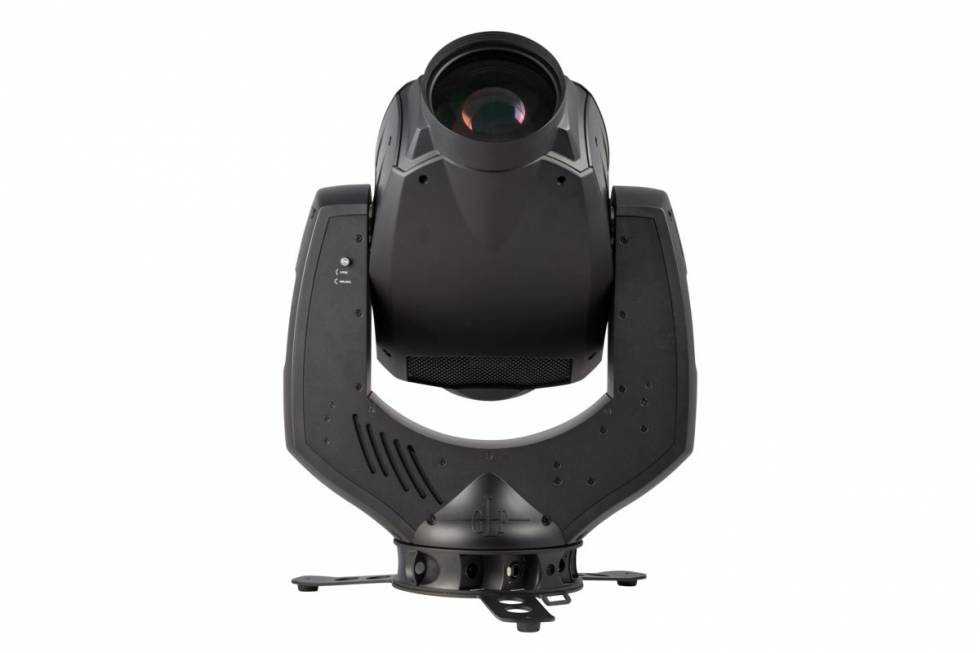 Key Features
Functions: The broad feature package includes CMY, Color Wheel virtual CTC, Iris, Animation Wheel, Prism, 2 way Frost, two Gobo wheels, plus 640° Pan and 262° Tilt in 16 bit resolution.
Light source: 350W White light LED Engine, 7500K, 8000 lm – 9500 lm
CMY and CTC Color Mixing System: New CMY Filters system for smooth color mixing and deep saturated colors and new CTC Technology for a seamless range from 2500 K – 8000K
High Color Temperature for Powerful Beams: The 350W LED Engine emits a 7,500K continuous spectrum which gives a more punchy beam than lower color temperatures.
Two Gobo Wheels: 1x Gobo wheel with 7 interchangeable gobos plus open with precise gobo indexing and smooth and fast gobo rotation, along with a fixed gobo wheel with 10 gobos plus open.
Animation Wheel: An adjustable animation wheel for horizontal, diagonal and vertical animation effects. Smooth rotation from slow to fast.
Iris: Precise 14 blade iris.
Frost: 2 way Frost system which provides soft to heavy frost effects.
Weight & Dimensions: The E350 features GLP's trademark baseless design with low weight of just 54 lbs (24.5 kg) and a compact size of: 18.5" X 9" X 25.3" (471mm x 229mm x 642 mm) LWH.