GLP is excited to announce that Miles Dudgeon has been appointed as the company's new sales manager looking after customers east of the Mississippi River.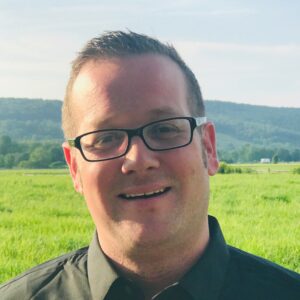 Miles has spent many years in the industry, initially studying lighting design in college and starting out as a lighting operator. Miles has previously worked at GLP US in the 'before times' and now rejoins the company working with an increased market area. Miles states: "I'm excited to be back working with the team at GLP again. The new products that have been created, leading with the new X5 platform, are edgy and dynamic. I'm looking forward to getting them out in front of designers and customers."
GLP US president Mark Ravenhill states: "We are very excited to have Miles come back to the GLP team. He brings a wealth of industry experience to the role as well as an intimate knowledge of the Eastern US market."
Miles adds: "GLP changes what to expect with their product range. There's always something extra and new. It's exciting to be part of a team that's always pushing the edges of what the gear can do."
Miles can be contacted via email at m.dudgeon@germanlightproducts.com or by phone at (914) 886-2238.