AHM Engineering in action at latest addition to Hong Kong's festival landscape
A new three-day music festival, Dragonland, made its debut on the Hong Kong event scene recently.
Billed as the region's first outdoor festival to combine pop with EDM, Dragonland joins Clockenflap as the only large-scale event of its kind in Hong Kong.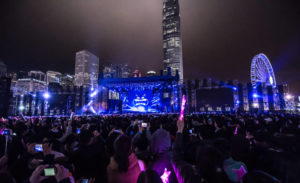 The venue was the Central Harbourfront — part of the latest land reclamation in the Victoria Harbour. where Clockenflap also took place last year. It is thus perfectly located on the waterfront — in the heart of Hong Kong Island — with the amazing skyline as a backdrop.
Promoted by Playerone, a crowd of 15,000 people per day had been estimated, and in terms of production AHM Engineering supplied 20 of GLP's award-winning X4 Bar 10 battens and 90 impression X4's, as one of the mainstays of the stage set.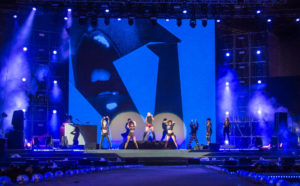 On the opening day, Leon Lai, one of the four heavenly kings of Canto Pop, presented the latest in his Penguins Live concert series. The artist has regularly been seen on stage accompanied by GLP's LED fixtures since providing a Hong Kong debut for the company's Spot One around five years ago.
On the opening day, the stage featured a super-long catwalk and AHM used additional truss posts to which 20 of the GLP X4 wash lights were fixed. This was part of a design conceived for Penguin Live by Stephen Hui, who also programmed the show on two grandMA2 Full Size consoles. "As for the battens, they were really impressive in giving an extra shake and life to the lighting design," he said.
Day 2 and 3 were then handed over respectively to EDM and Pop — and visiting lighting designers loved the set as Mr. Chan explained. "Since the main feature of the second day was EDM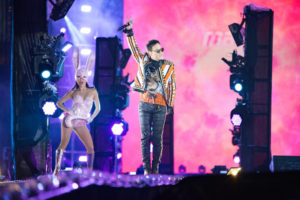 and a DJ show, the GLP LED fixtures rendered the red and green colors beautifully — and everyone commented favorably." In fact ZED, Redfoo, Iggy Azalea and Carly Rae Jepsen all brought their own LDs. 
In summary, Stephen Hui said that all the GLP fixtures had performed flawlessly and added impact and dynamism to the performances. "Despite the rain they all did their job extremely well," he confirmed.
Other key members of the AHM Engineering production team included Jeffrey Lee, project manager and Ma Ping-Che (co-LD).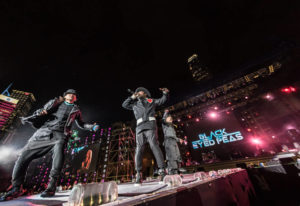 Meanwhile, Alvin Wang, managing director of Playerone, now has big plans to turn this into an annual festival as he continues to bring the world's best entertainment to Asia.
Finally, Michael Muenz, general manager, GLP Asia, added his own testimonial. "I would like to thank Mazon Chan and the entire AHM crew for their continuous trust in our fixtures over all those years."