GLP announce the launch of their latest LED based Spot fixture, the Volkslicht Spot. Based on the ground-breaking and award-winning impression Spot One, the Volkslicht Spot is a smaller, lighter and less expensive version aimed at a wider fixed installation and rental customer base.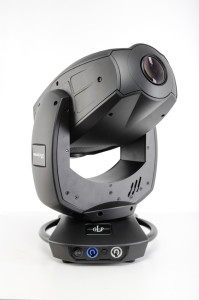 Explaining the design rationale, GLP GmbH CEO, Udo Kuenzler, states, "The Spot One has proven a big success in long throw applications but we believe the Volkslicht Spot will appeal to entertainment venues, corporate event spaces, cruise ships, theme parks and houses of worship who don't require the same throw distance. With a single fixed beam of 15 degrees, the Volkslicht Spot has been able to maintain a powerful output despite its compact footprint and reduced price."
This is because the fixture features a 300W RGB LED engine which offers high output through an efficient optical system with clear gobo projection, even field distribution and smooth dimming without any color shift — all contained in a spot fixture format.
With near silent operation, the Volkslicht Spot has also been designed to impress operators who are keen to embrace the low maintenance and easy operational aspects of leading edge LED technology.
Aside from its fixed beam angle, the feature set includes a motorized iris, rotating gobo wheel with seven positions plus open, a static gobo wheel with nine positions plus open, a rotating prism, motorized focus, 16 bit pan / tilt movement, and high speed electronic shutter — all within a small body so that it can be rigged discretely and in any orientation. Its light weight (just 33lbs) makes it perfect for permanent installations — particularly where the shorter throw distance is required.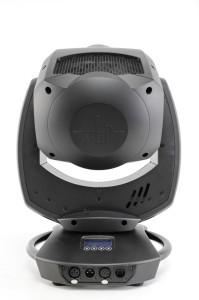 In conclusion, Kuenzler says, "We are pleased that via the Volkslicht Spot, we will be able to make our cutting-edge LED technology available to a new set of venues and rental companies, who can maximize the performance by taking advantage of a full feature set, while at the same time enjoying the low maintenance and running costs of the fixture."
GLP will be officially launching the fixture in North America at the forthcoming LDI trade show, running in Las Vegas from 22-24 November, at Booth # 675.