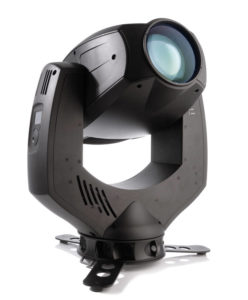 After a highly successful year with their new product portfolio — notably on the London West End stage — GLP's inventive solutions continue to evolve, as will be evidenced at this year's PLASA Show (London Olympia, September 18-20).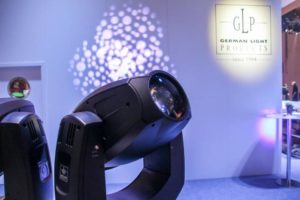 Visitors to their booth (#E60) will see the new GT-1 hybrid, which has been causing such a stir on the international circuit in 2016 — although this will be its first appearance at the London show.
Functioning as both a Spot and a Beam the combination of a high powered 470W discharge lamp and advanced optical system has resulted in a high performance beam with an enormous 22:1 ratio zoom range (from 2.5° to 55°).
Easy to accommodate, with its unique baseless design, the GT-1 also features inbuilt wireless DMX control, full 16-bit pan and tilt movement, full range dimming and shuttering capability, an in-built battery for fixture setup, an auto-sensing power supply and a low weight of just 25kg.
Another major breakthrough is the upgrading of their tiny X4 Atom, first previewed at last year's PLASA Show. This non-moving LED fixture has now been supercharged with a new 30W lamp source to increase the output and performance.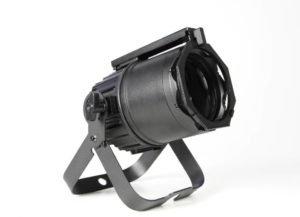 States GLP Inc president Mark Ravenhill, "This is a really cool upgrade to a great fixture. We have not only managed to re-engineer the product without affecting the other popular features — but also intend to upgrade all the existing fixtures in the market free of charge."
The X4 Atom itself offers an impressive 9:1 zoom ratio (3.5°-34°) — but significantly it is also IP65 rated so it can be used outdoors, running from an external PSU / data box.