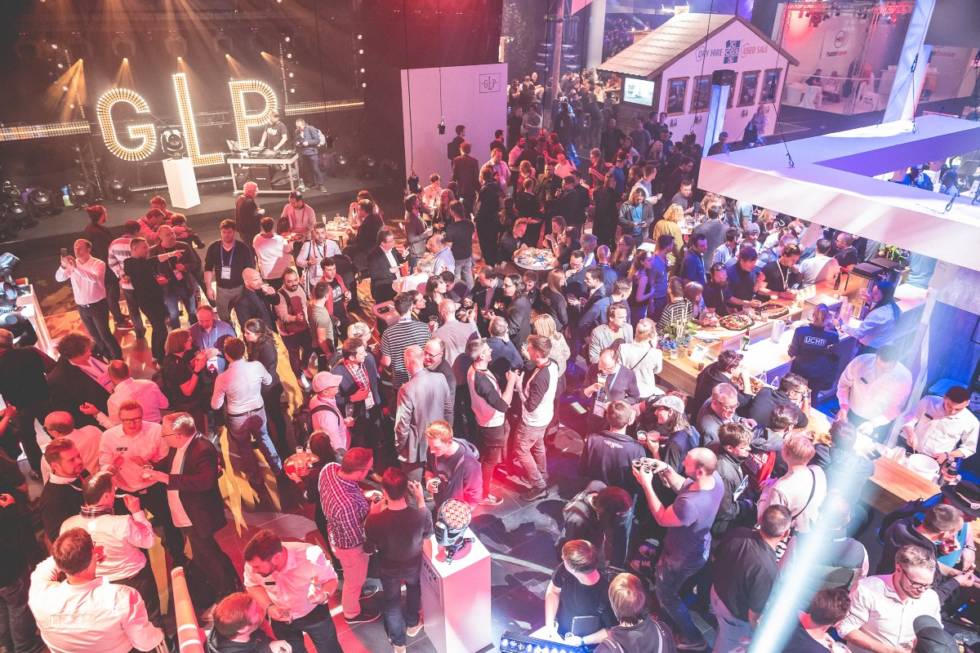 GLP hosted record numbers at their show booth on the opening evening of Frankfurt's Prolight+Sound—at a party to help celebrate the company's 25th anniversary.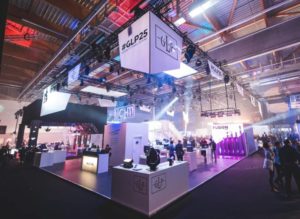 The stand — at 380 sqm, GLP's biggest ever — was literally packed as GLP's US president, Mark Ravenhill introduced the company's founder, Udo Künzler. He, in turn, welcomed the audience and invited them to share in the 'Highlander' theme, as a bekilted piper sounded the release of GLP's latest product of the same name, and everyone was invited to partake of 'a wee dram' of whisky (and of course GLP's signature beer).
The revelling went on well into the night, but once equilibrium returned to the stand floor, all the attention was on GLP's riveting lightshow, highlighting the new KNV Dot and Line, which received unanimous approval.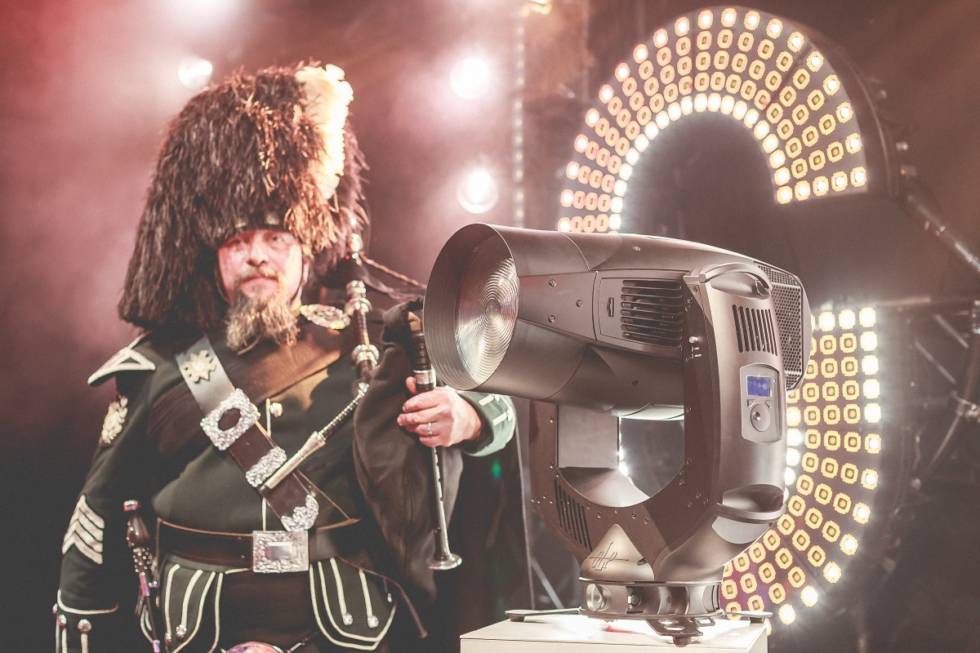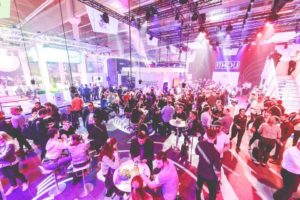 The KNV Line consists of five single pixels in a row, in which form factor is maintained 1:1 and thus they correspond to five KNV lines in form and pixel distance of a KNV cube. The KNV Dot consists of a single power pixel (1 x white + 16 x RGB) in the form factor 2:1. These geometrics, outlining the GLP logo as the lightshow backdrop, held visitors in rapt amazement.
But the centrepiece of this year's show was GLP's HIGHLANDER Wash, an impressive, traditional wash light based on a 1,400W discharge lamp, with a large zoom range, impressive field angle, full motion 4-blade framing system and fast iris. 
Another well received fixture was the new impression S350 Wash, which was also demonstrated on the active rig. A logical partner for the original S350, with the same high-efficiency LED white light source, it guarantees excellent color rendering. In addition to the innovative virtual CTC other attributes of its sister include a framing module.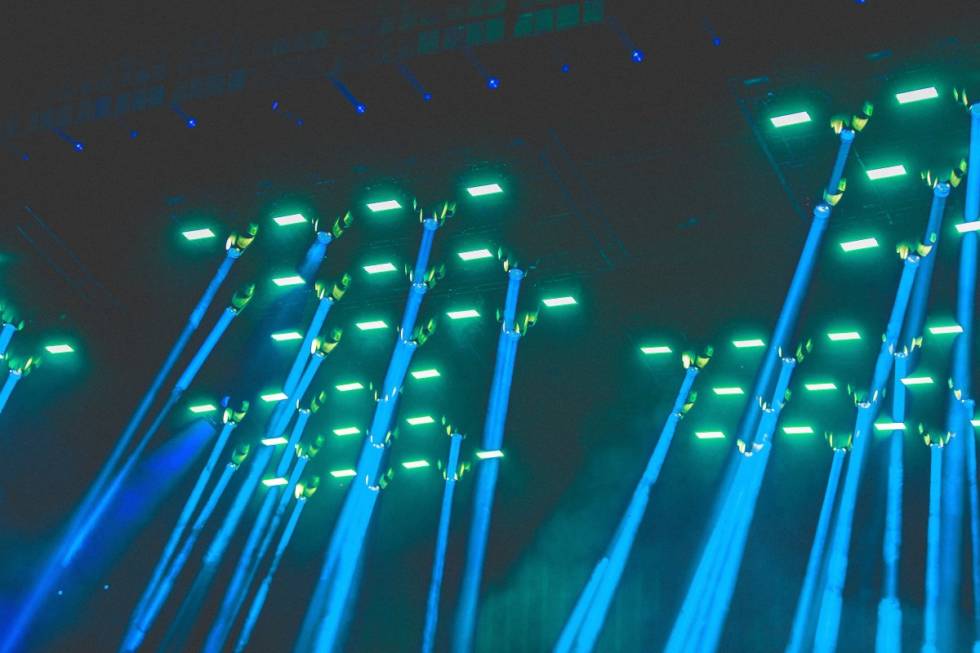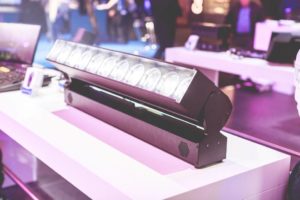 Great interest was also shown in the new impression FR10 Bar, which will surely make its way onto major productions during the coming year. With a large size output aperture this linear format fixture offers unrivalled output and creative control, whilst blending seamlessly in with the existing impression X4 Bar series.
Commenting on the reaction to the presentation, Mark Ravenhill said: "We had a great attendance from lighting designers from all around the world. I met LDs from Australia, Singapore, Japan, US, Canada, Brazil, UK, Germany and many other territories. The lightshow drew a big crowd every time it ran. Consequently, I have requests pouring in for the new fixtures."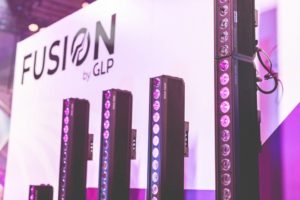 From a corporate perspective, GLP also announced that products from Ehrgeiz, the company it recently acquired, will now be marketed under the new brand 'FUSION by GLP'. Full details of their products will be the subject of a separate press release.
Away from Hall 12.1, GLP again had a massive appearance at the PRG Festhalle, where renowned LD Jerry Appelt and his team put together an amazing light show featuring the HIGHLANDER Wash, impression S350 and S350 Wash, KNV Cubes, GT-1, JDC-1, impression FR1 and X4 atom, as well as some 120 FUSION Sticks FS20.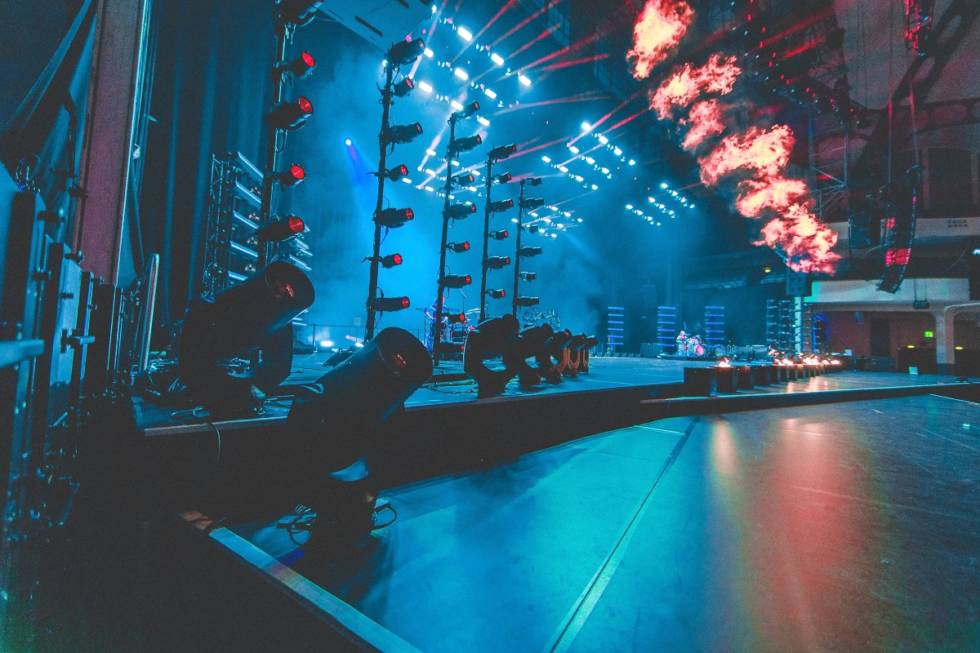 And so overall, GLP certainly had plenty to celebrate in Frankfurt this year. Summing up, Udo Künzler said: "It has been quite a journey since our humble beginnings in a corner of a warehouse, and to be celebrating 25 years was special for us. But while it was good to have so many of our friends toasting our special anniversary it was even more gratifying to receive such positive feedback to our lightshow, and each of the new fixtures being shown for the first time."