When two members of Swedish House Mafia – Axwell and Sebastian Ingrosso – played a one-off show at the Bill Graham Civic Auditorium in San Francisco recently, it was seen by fans as a precursor for a band reunion (along with third member Steve Angello) in 2019.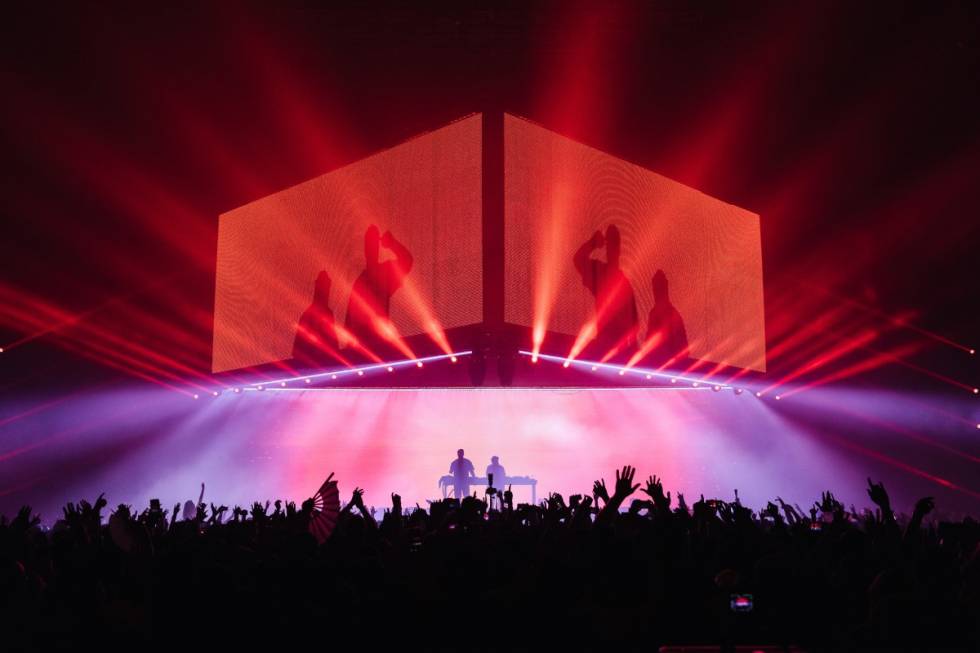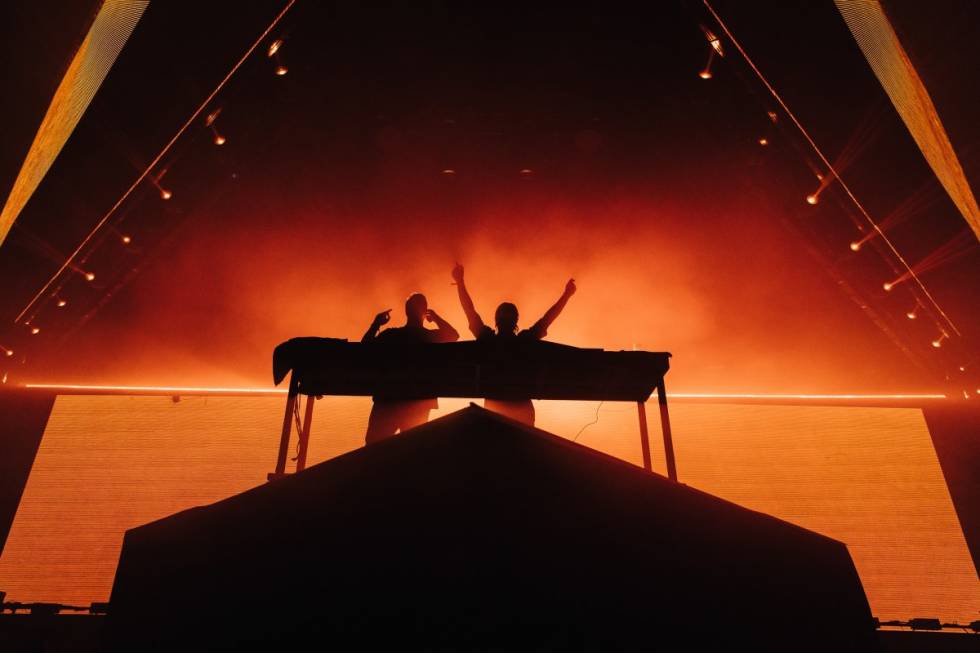 Charged with maintaining dynamic visuals, with spectacular effects throughout the performance was Sam Tozer of Vision Factory, who once again drew heavily on GLP's catalogue for his serious ordnance. He had three key goals: to create a shape onstage that reflected the artists' logo; to thrust the two artists out into the middle of the auditorium, and to immerse the audience in video and lighting. He succeeded spectacularly with all three.
To meet Tozer's design, Christie Lites supplied 40 of GLP's award winning impression X4 Bar 20 battens and 58 of the JDC1 hybrid strobes, while video effects came from PRG.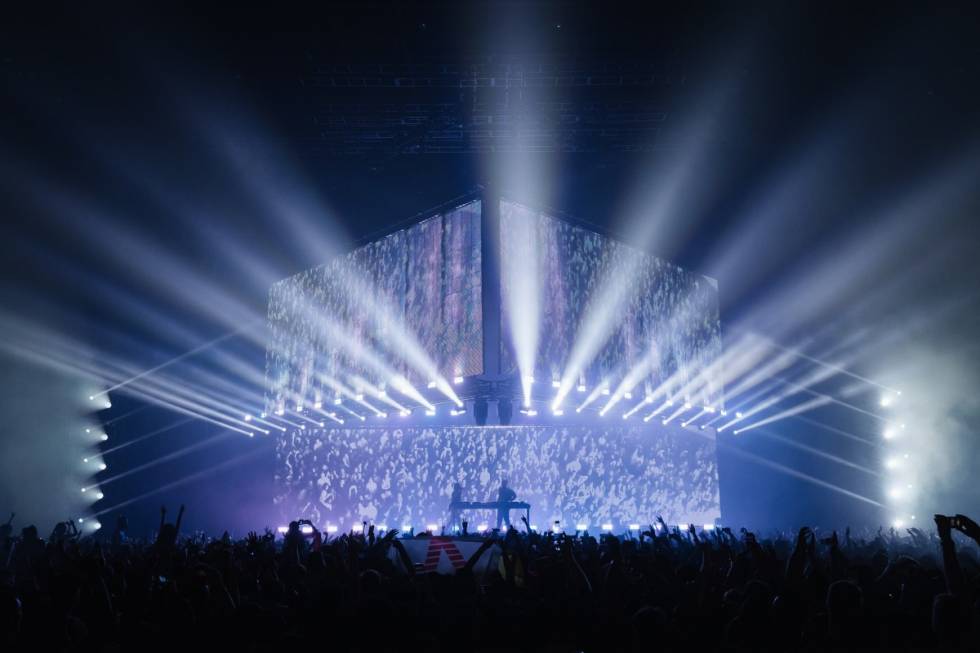 "The JDC1's surrounded the stage and were the main lighting units, allowing us to wash and attack the audience with light," the production designer reports. "The X4 Bars framed the stage and allowed me to create a division of light between the audience and the artist."
Tozer brought the full creative possibilities out of the JDC1, in particular, running them in full pixel mode. "This allowed us to make low-res pixel effects throughout the rig."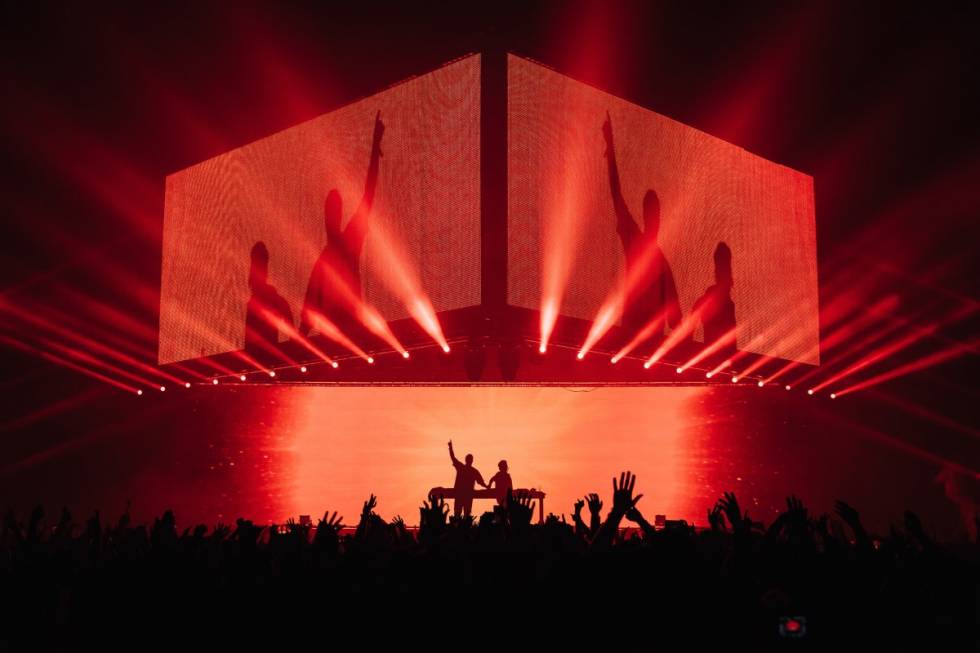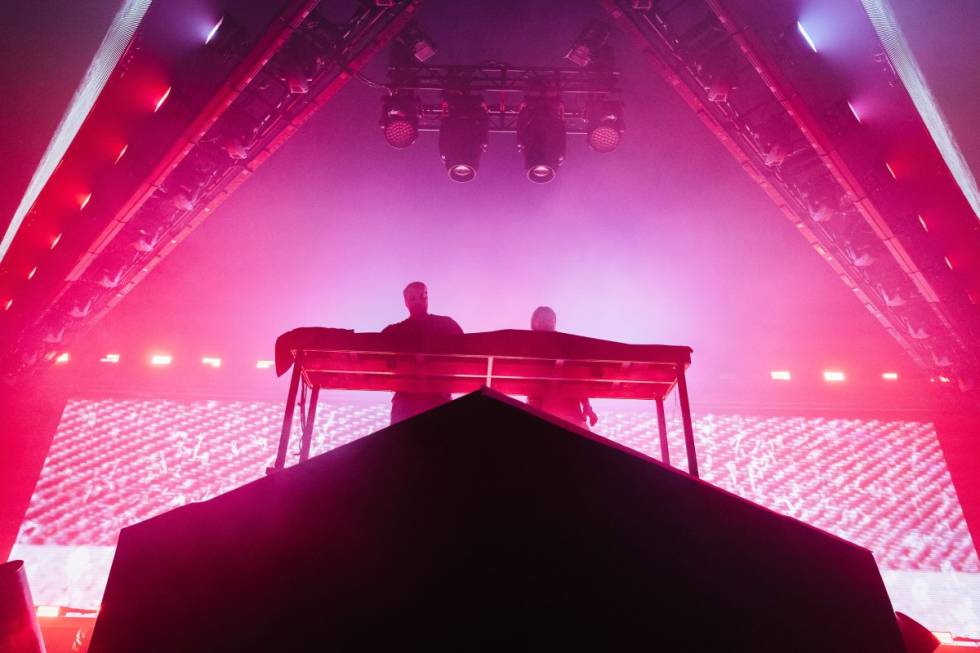 Working with lighting designer and programmer Alex Hesse, Tozer threw the whole enchilada at the production including flame cannons, confetti, fireworks, lasers and video, under the watchful eye of production manager Mattie Evans. Despite carrying out pre-vis in Sweden, the show went ahead without any rehearsal time.
"Yes, it was a big risk to do with this size of production with no rehearsals or prep time," he acknowledges, "but both fans and artists where stunned by the excess."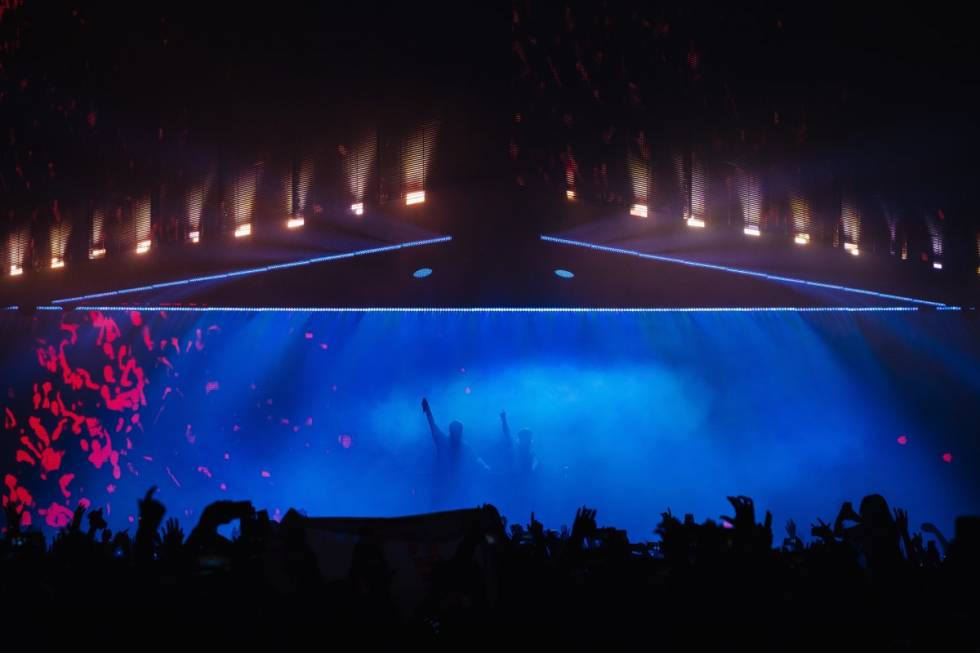 Sam Tozer regularly dips into the GLP toolbox for his shows, and once again the German lighting company came up trumps. "They are always just a phone call away if I need support – but fortunately everything ran smoothly," he said.
"As always with GLP fixtures I know what to expect and I always love pushing their units to the extreme. I just love using GLP's products and won't be stopping anytime soon."
He said the success of the show owed a lot to the collaborative effort from the entire technology team, including Peter Witting (pyro), Lexy (VJ) and Nick Caeyers (camera director).
Photocredit: Alex Gonzalez