GLP reported another excellent Prolight + Sound show in Frankfurt, showcasing a number of innovative new products to both domestic LDs and an international trade audience that spanned all five continents. Altogether, over 1,000 fixtures were featured in Frankfurt, both on the company stand and in the Festhalle.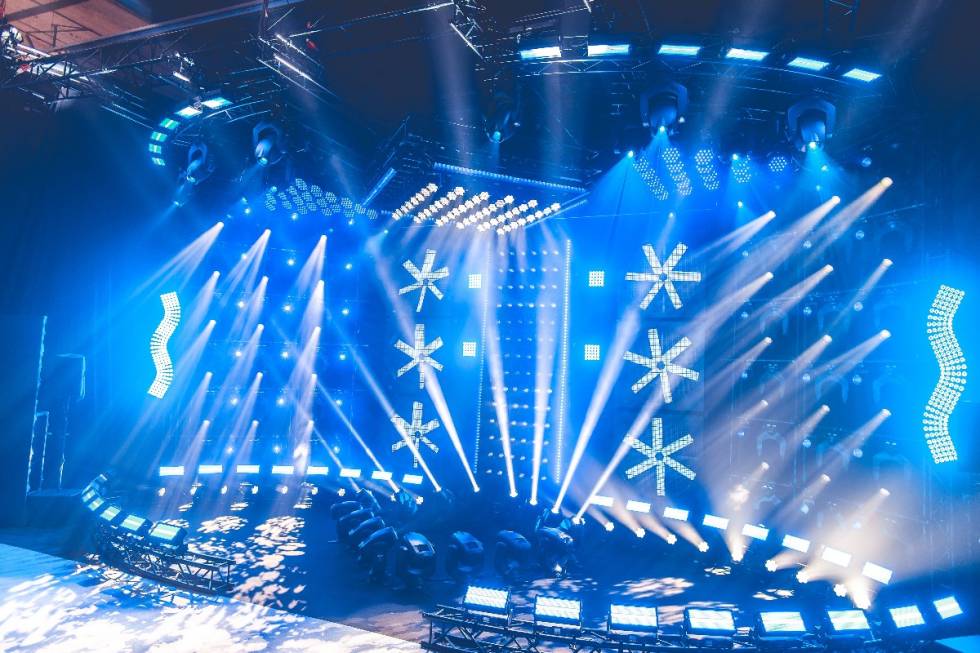 On the show floor visitors could see frequent lightshows, expertly programmed and designed by Matt Shimamoto, while across the road at the Festhalle, equally notable LD, Jerry Appelt had designed the LEA Awards Stage for PRG, using a staggering 576 GLP fixtures from the extensive impression range including the impression X4 XL, impression Spot One and impression S350, as well as the popular JDC1 strobes, the GLP GT-1 discharge lamp fixture, and GLP's latest innovation: the KNV Arc and Cube. Arguably, the X4 Bar 10 and 20 created the real show highlight with their 'shaking' effect.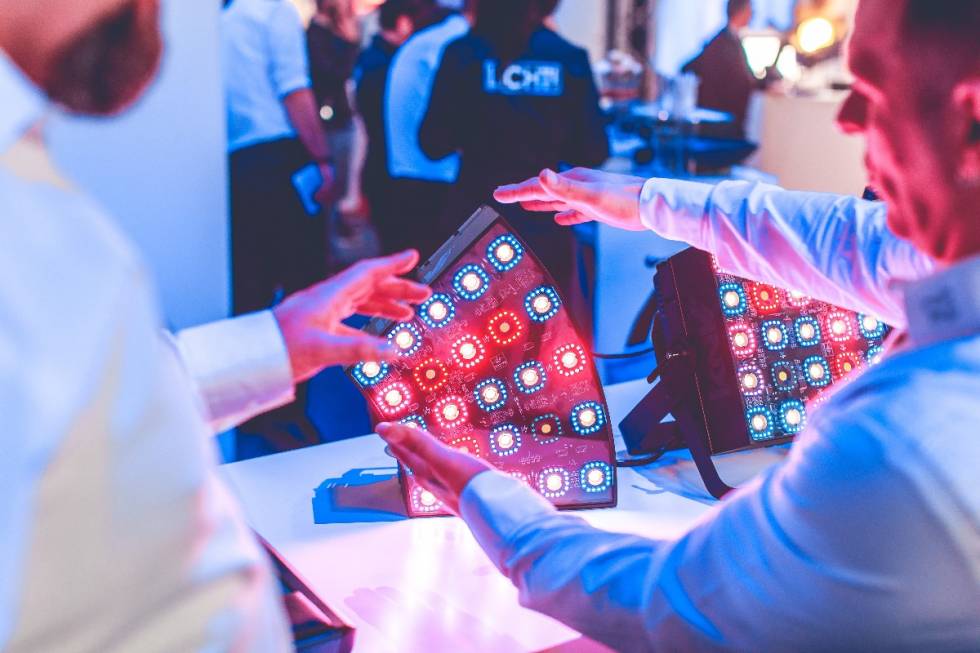 Appelt had already been the first LD to commandeer the new KNV system – which was receiving its world debut on tour with Scooter – and the response has been tumultuous. Billed as the industry's first frameless LED module, the KNV combines high power white LEDs and RGB-pixels to form "hyper-pixels" as dubbed by GLP. Lighting designers can also rely on two basic forms: the cube-shaped KNV Cube and the KNV Arc – a device in the form of an eight circle. Marc Brunkhardt, lead programmer and show director for Scooter, also served in the same capacity at the Festhalle.
Other new products like the impression FR1, Force 120 and impression S350 also drew plaudits as did the impression E350, a well underway prototype unveiled to visitors for the first time. While its brother the impression S350 LED moving head features high CRI, the impression E350 is a frameless system with a lower CRI, boasting up to 30% more brightness and an advanced iris to meet all concerts, shows and touring requirements.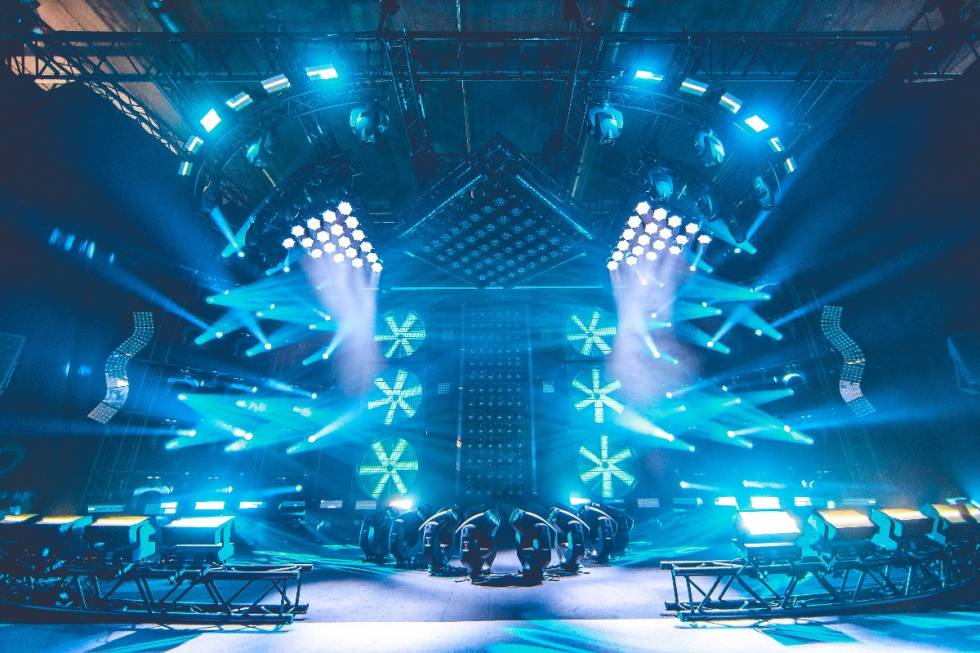 Consequently, the GLP booth was packed from the moment the trade show doors opened. Aside from the frequent lightshows, visitors also took advantage of the liberal distribution of beer tokens to discover the new range and share their projects with the GLP team.
Away from the booth, GLP was still being promoted. On the second evening, the mondo*dr awards saw the company and its partner E2i Design win the House of Worship award for the Faith Promise church in the US, where a number of GLP impression X4 Tunable White moving heads are put to use.
Summing up the show, GLP MD, Udo Künzler, said, "All our products were extremely well received but in particular the KNV, which received a phenomenal response; We decided to show a prototype of the impression E350, and the feedback we received gave us further confidence to go into production.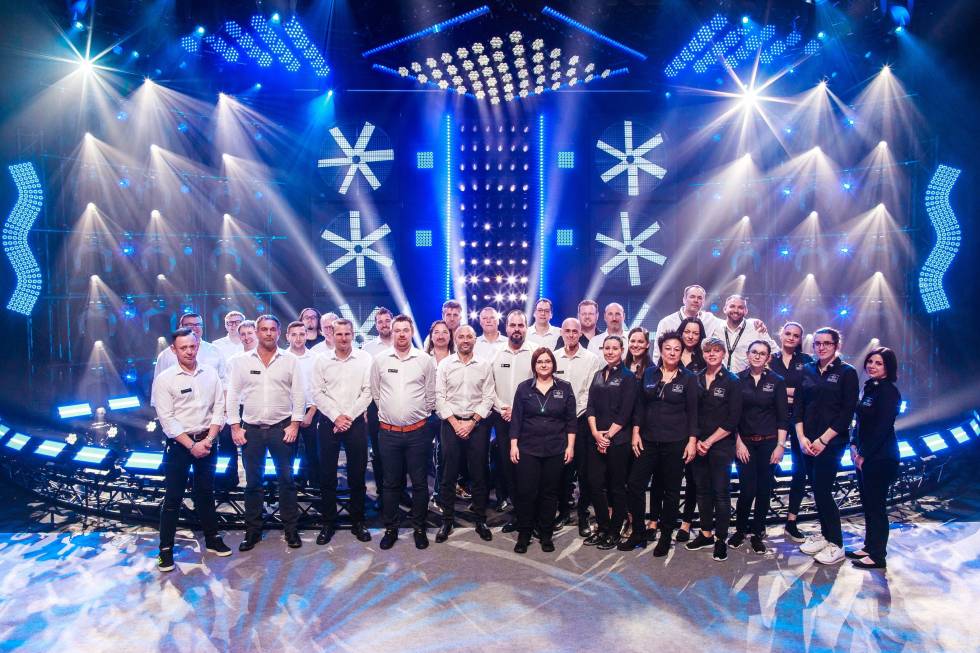 "Our second showcase at Festhalle was also an unqualified success; people are still talking about the unique shaking effect that was produced by the X4 Bars and the possibilities offered by the new KNV!"