The announcement by American rapper Post Malone that he intended to stage his own festival at the 20,000-cap Dos Equis Pavilion in Dallas Texas recently, featuring himself, Tyler the Creator and Travis Scott, created a wave of interest.
Lighting Designer Ben Dalgleish has been using 36 of GLP's massive X4 XL moving LED heads for Post Malone's worldwide festival tour starting back in June, and he was keen to return to the brand, this time specifying 133 of the X4 Bar 20 battens as the feature light for Posty Fest.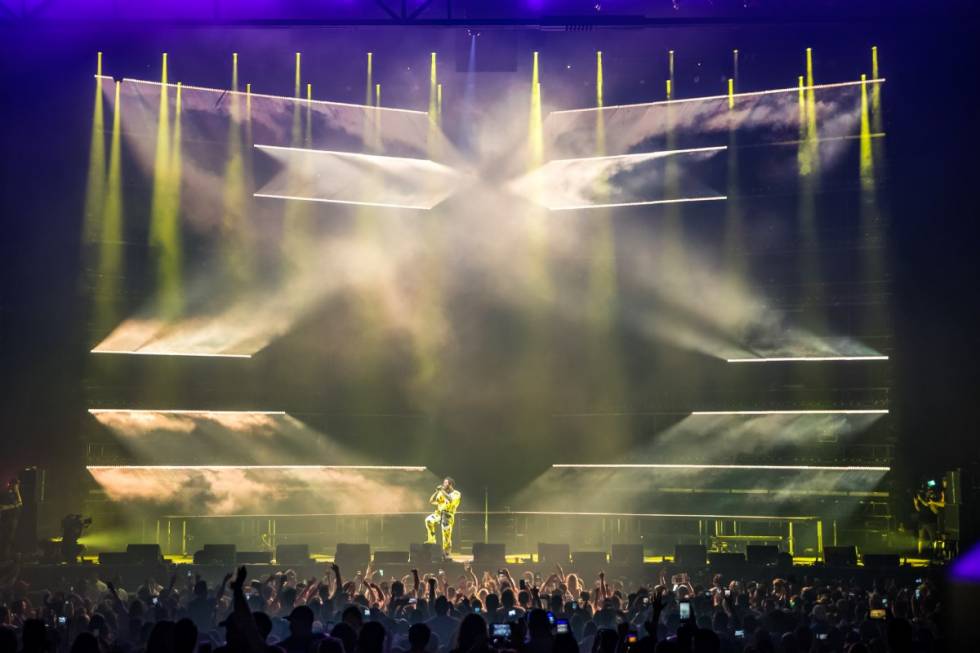 Working with Creative Director Lewis James, whom he said "provided excellent creative direction on the look he envisaged for Post Malone's performance" Dalgleish said that the aim was to have the artist stand out as the headline act. "Other acts had a large LED screen, but this was removed during the changeover and revealed a large structure lined with GLP's X4 20 Bars," he stated. "For the rest of the festival I designed a simple but effective rig that the guest LDs for Travis Scott and Tyler the Creator could use." The lighting for both stages was supplied by VER. Malone's production manager Dennis Danneels was responsible for bringing all the production elements together for the festival.
Ben Dalgleish is no stranger to GLP's award-winning battens having used them regularly on projects, including TV performances for Jhene Aiko on Late Night with Seth Meyers and Ellen.
Once again, he was able to put the X4 Bars to highly creative use, rigging 114 of the battens to create a full grid of lights with a box platform in the middle. A further 18 X4 Bar 20s were set inside the box on the floor: "These lights did double duty," explained the LD, "they were used for lighting effects and also lighting Post Malone himself as a key light."
Ben Dalgleish explained why he is such a fan of these versatile fixtures. "I love using the zoom and tilt functions, and sometimes in unison, such as in the song Better Now, which featured a fly-in effect with groups of X4 Bar 20s zooming out slightly as they are tilted down. It made for a very impressive look that was mentioned specifically as one that people enjoyed the most."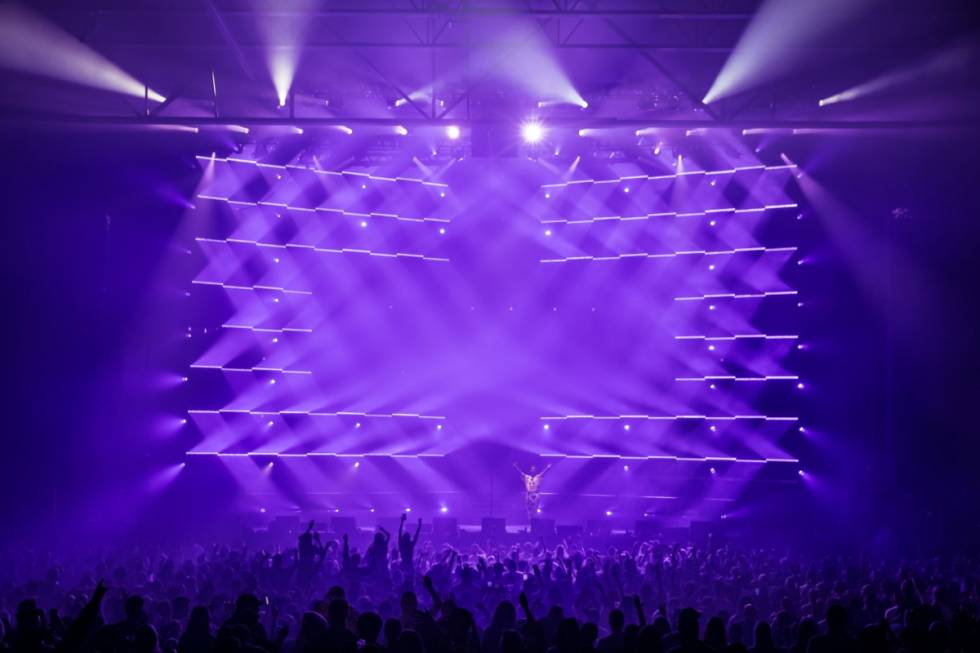 But the creativity didn't stop there. Running the fixtures in Single Pixel Mode (88 DMX channels), Dalgleish pixel mapped content for five of the songs. "This provided an interesting dynamic," he added. These songs were made using simple 'stock' content, but edited masterfully by Dalgleish and Blacklake out of Toronto, to give these songs—which included two songs that featured Rae Sremmurd—a very unique look. All programming was handled by Ben himself, assisted by Victor Murillo.
The endless possibilities of the X4 Bar 20s had been fully exploited by Ben Dalgleish—and he had thoroughly enjoyed the experience. "In particular we loved using the white LED to create interesting, slightly desaturated colors. Creative Director Travis Brothers and myself spent many hours dialing in the colors to make sure that they were consistent right across the festival."
And since the festival, the LD has wasted no time in specifying GLP's X4 Bar 20s again — this time with RL Grime, who is touring Australia and New Zealand this month, as well as the remainder of the Post Malone festival dates for 2018.
Photocredit: Ben Dalgleish