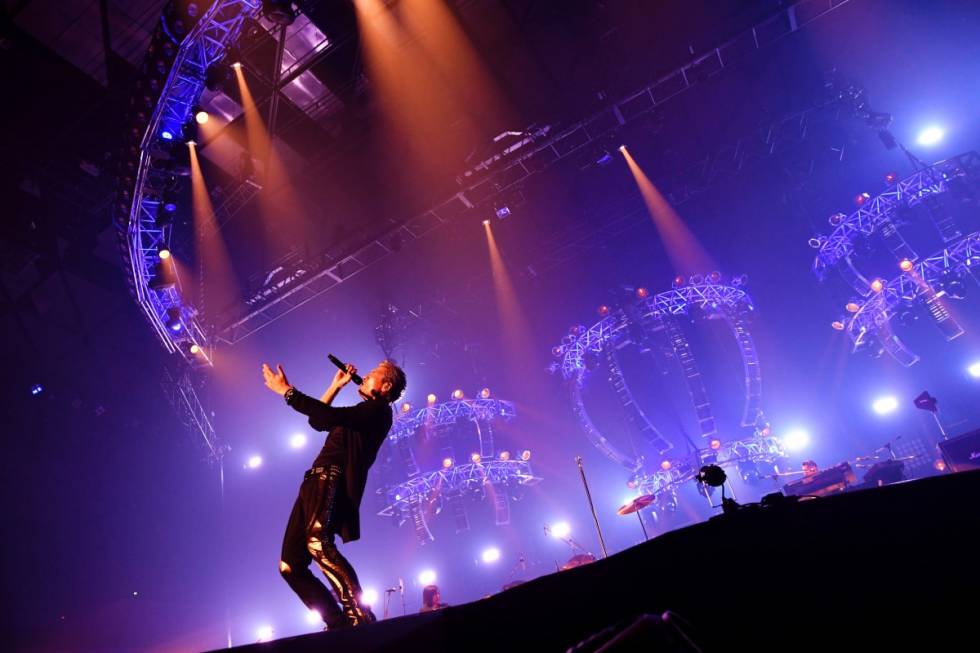 One of Japan's most popular singer songwriters, Koji Kikkawa, added real dynamics to his recent Live Is Life arena show at the 8,000-capacity Musashino Forest Sport Plaza with the aid of 23 JDC1 hybrid strobes from GLP.
Specified by lighting and set designer, Makoto Shimizu—who was also performance director—these were programmed in full 68-DMX channel mode to achieve full impact.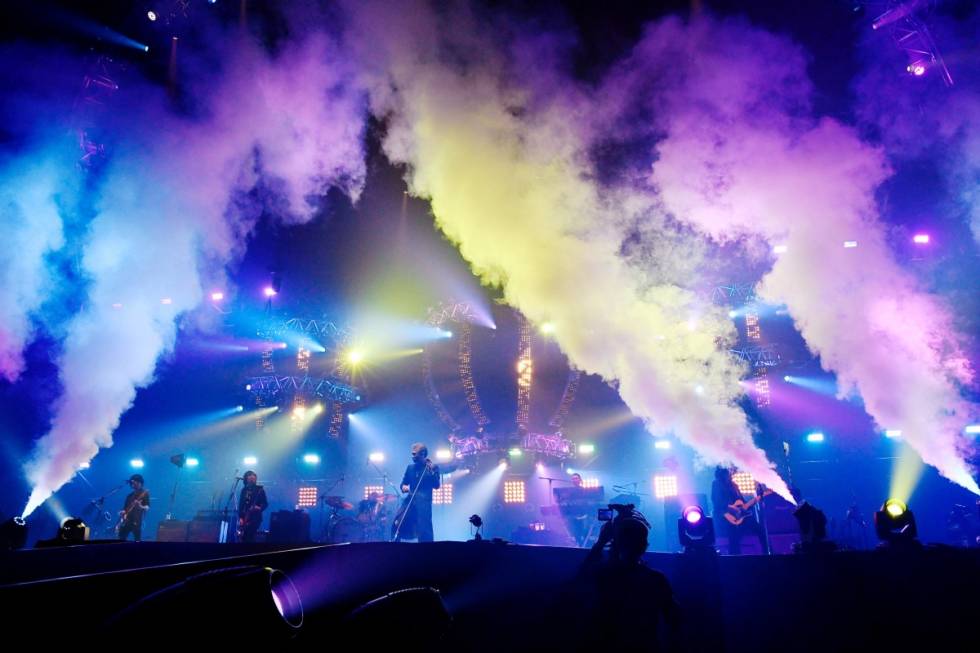 The entire stage concept was put together between himself and Koji Kikkawa. "He likes stereo architecture so we assembled mainly curved trusses," explained Shimizu. "Also, using the lights we designed the back lighting truss to resemble a weapon attack by the Mazinger Z [from the Japanese animé super robot manga series], with the JDC1 featuring prominently."
Makoto said he had been aware of the power of GLP products for some time. "We had a tour last year, using the X4 Bars," he said. "Because of the passion of Fourleaf [GLP's Japanese distributor], we decided to purchase the JDC1. We saw the demo fixture during the performance by [Japanese mascot character] Funassyi last summer, and used two [GLP] GT1 and JDC1."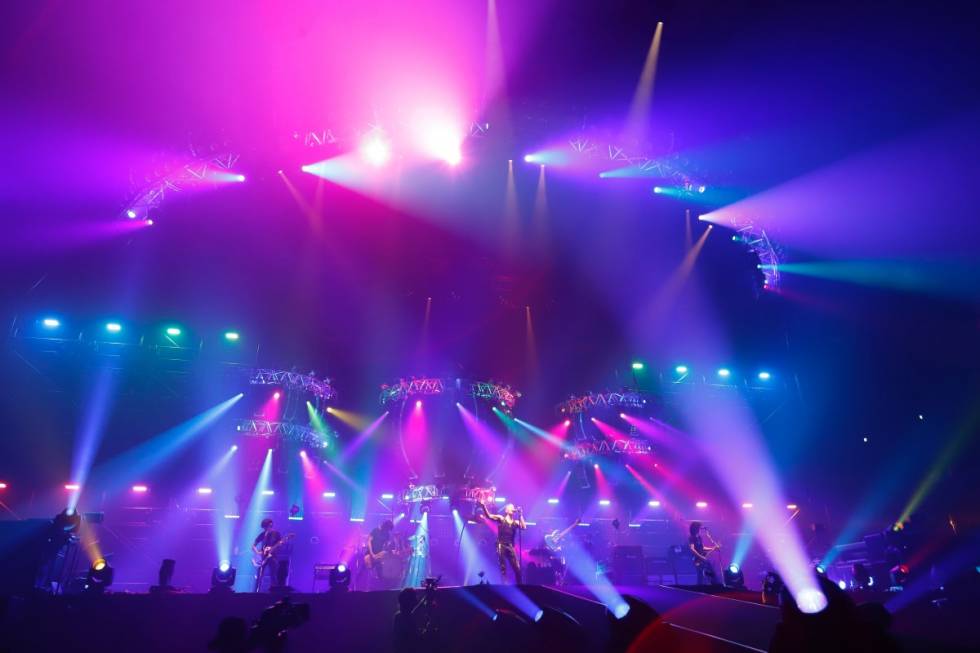 GLP Asia's Michael Münz and Søren Storm had also paid regular visits to Fourleaf, as well as major lighting company, Lighting Big1, who supplied the fixtures for this show. "They are one of the biggest rental companies in Japan and long time GLP customer," said Münz. "They have been using the impression range since early on and currently have a large stock of the X4, X4 Bars and now the JDC1."
At the Musashino Forest Sport Plaza the hybrid strobes were used mainly as audience blinders but also doubling as wash and truss lighting use as well.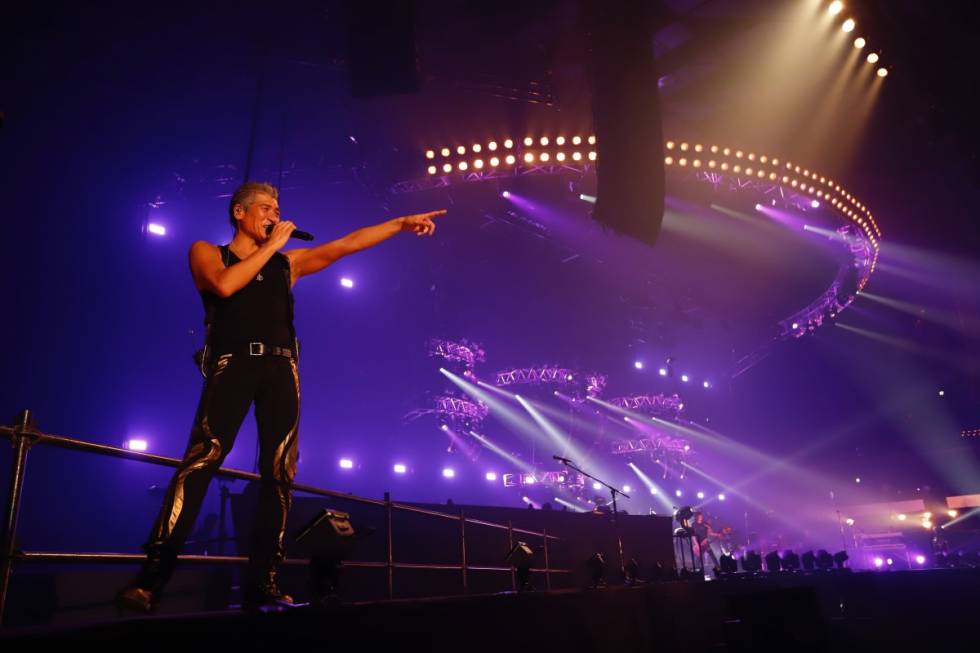 Explaining this deployment, Makoto said, "JDC1 is brighter than other existing LED strobes so we can use them as a wash light as well. I like the beam light [function] as well as the wash light so I am happy to have powerful fixtures such as this at our disposal. With 68 channels we were able to achieve fabulous effects and various colors." He said it had been well worth the intensive programming required—and as for the fixtures themselves, they functioned flawlessly, he said.
In closing, Michael Münz said, "I think this long time experience and close relationship with our customers and LDs is one reason for GLP being such a strong brand in Japan. We have been doing extremely well here for many years."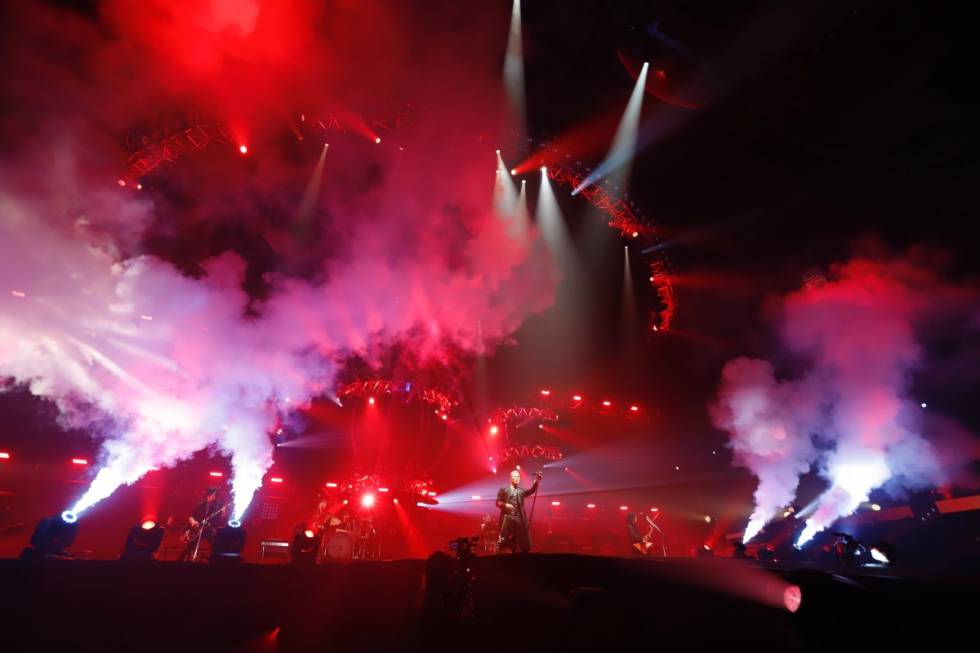 But the final word came from Makoto Shimizu. "I am just this person in the east who can do this type of crazy work including set design, lighting design, programming, system plan, lighting plot and direction. I don't think anyone does that! This show used around 900 fixtures and 7800 DMX channels, and they were controlled by one board so it was really hard to program everything. But I was really satisfied and the result was just as I had hoped.
"We have another Koji Kikkawa concert at Nippon Budokan next February —and I am sure to be using JDC1 again."
Photo credits: Shigeru Toyama, Shinji Hosono and Takashi Hirano