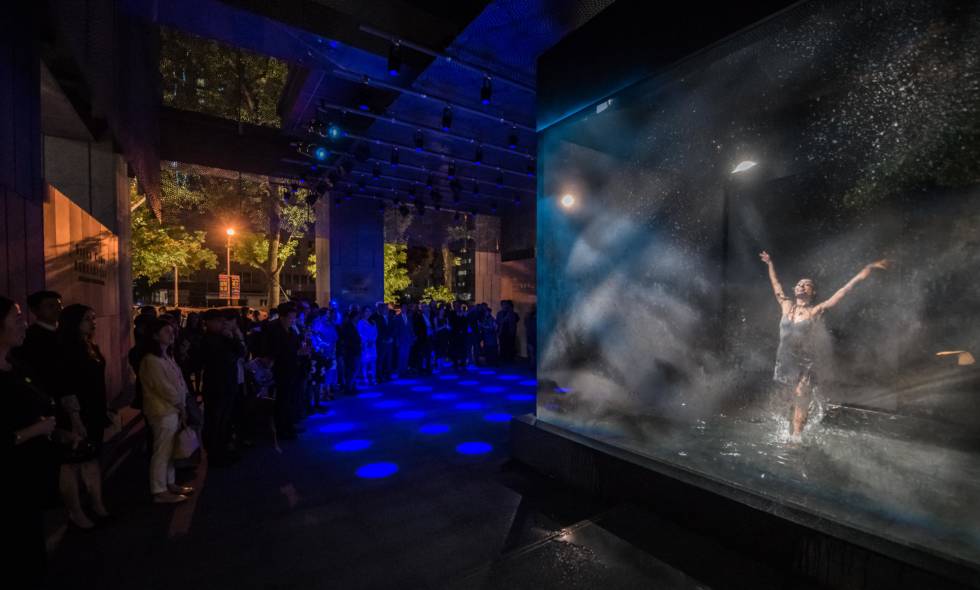 The exclusive Silks Club 5-star hotel has opened in the Kaohsiung City district of Taiwan, featuring two restaurants, including the world's only Michelin-star Teppanyaki restaurant, as well as a bar/lounge.
The opening of this much-anticipated venue warranted a sumptuous launch party, spread over various venues within the hotel.
The main lighting focus was on the entrance lobby performance area with further abstract performances at the pool deck.  Roger Sansom Productions masterminded this, commissioning highly experienced, Malaysia-based LD Steve Nield. He in turn specified 40 GLP X4 atoms.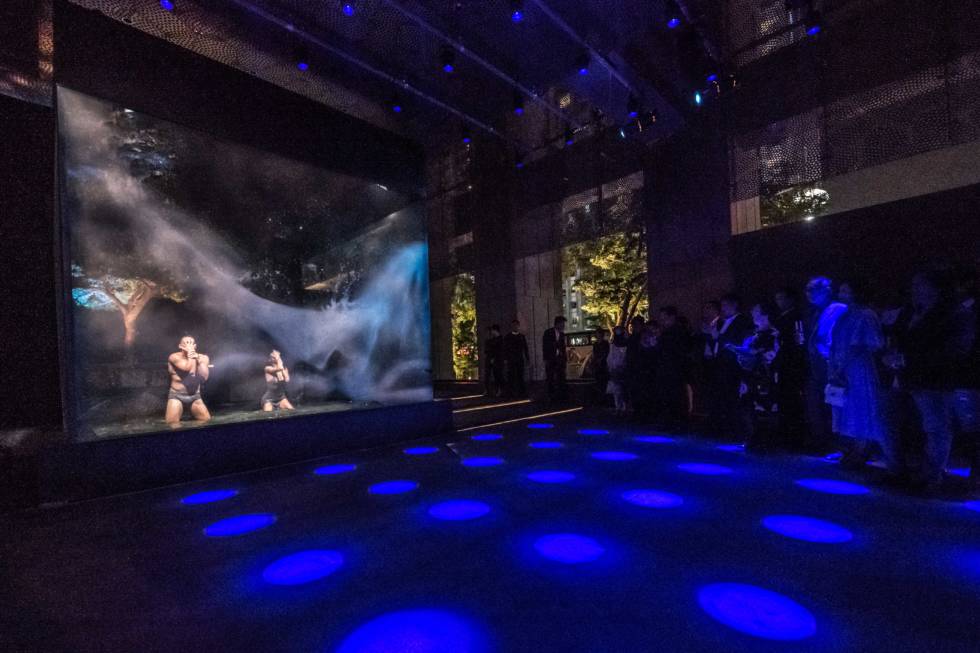 The lighting designer has a long relationship with GLP Asia's Soeren Storm. The two men met up at GLP's Hong Kong office late last year, enabling Michael Muenz, general manager of GLP Asia, to demo the units. "At the same time, we also discussed some mounting options for the X4 atom," remembers Storm.
In keeping with the Japanese-themed design, the lighting at the entrance lobby was designed to reflect a very stark and linear concept while at the same time having the ability to change the mood using color change sympathetic to the performance that took place by the hotel's water feature.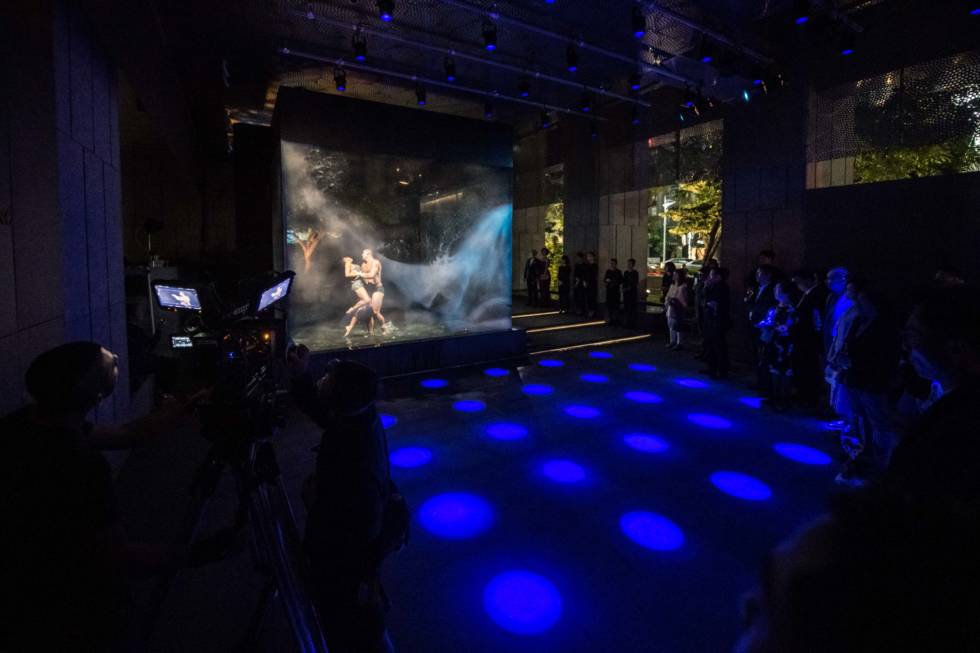 The X4 atoms were purchased specifically for the task by Roger Sansom Productions, who have subsequently wasted no time in incorporating them into other corporate events and shows.
The benefits of using the X4 atom were obvious. Aside from its versatility and color-change attributes the fixture is fitted with high output quad color LEDs and is equipped with an impressive 9:1 zoom range. And since there was no requirement to have the light source move it offered the perfect small compact capable of delivering a definable beam.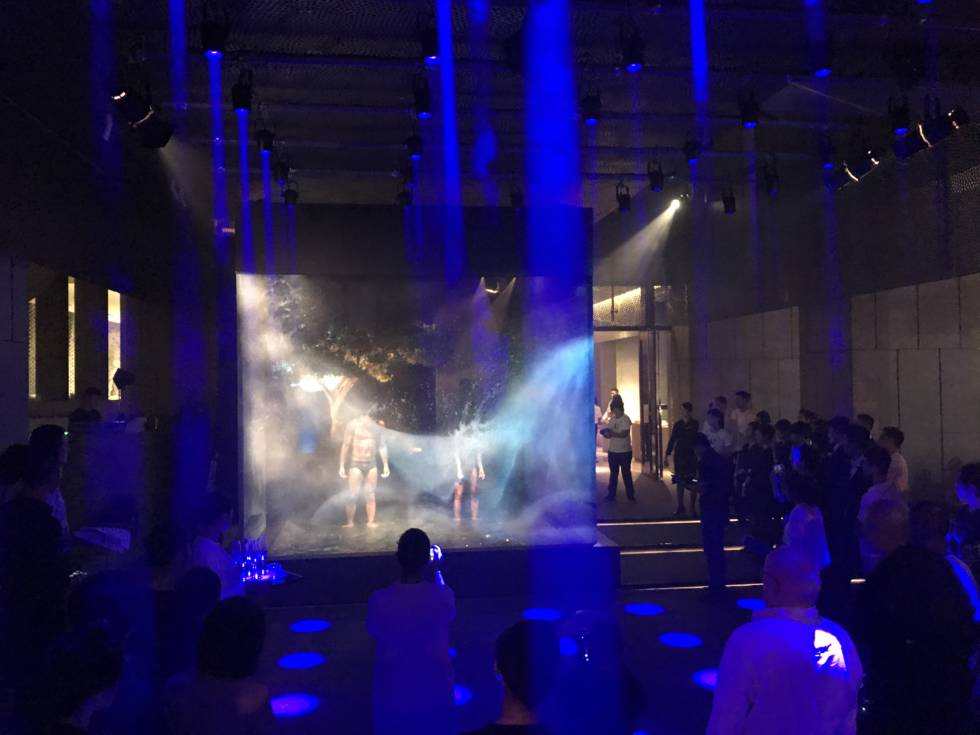 "Initially the humble Par 36 pinspot was considered, but even with correction filters it could not match the white of the atom in quality," said Soeren Storm. "There was limited height and space available to use anything larger to get the required look and feel. The atom did exactly what we needed it to do,"
Creating a riveting landscape of whites and blues, the units were controlled via MA OnPC with an MA 4 port node to create exactly the dynamic production was seeking.