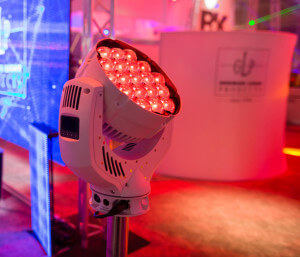 Getting its official launch recently at the PLS exhibition in Frankfurt was the new impression X4S fixture, which is the 'Small' version of the impression X4 (Which recently received its very own ipad app now available here).
Featuring the same 15 Watt RGBW LED's that are used in the impression X4 – just 7 instead of 19, it has the same homogenous output, the same stunning 7 to 50 degree zoom range and the same pixel pattern capability, but all in a smaller body which is just 12 inches high and weighs just 12 lbs.
It offers all the things you have always wanted in a small moving LED wash light, but could never get in a single fixture – and it completes the feature set with fast 16 bit movement, electronic shutter control and smooth dimming.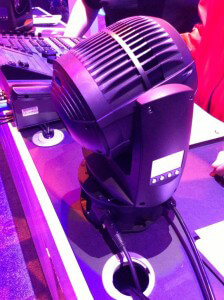 Getting its global preview was the impression V. This fixture uses the same impression X4S housing, but instead of a LED light engine inside, it features a LED Video engine inside using DLP technology.
 With an output of 100 ANSI Lumens, the impression V offers a beam angle of 15 degrees. DMX control has been added for the red, green and blue channels of the DLP system giving full color adjustment of any image or movie that's being played. There's also DMX focus control to ensure that you get a sharp image, no matter the throw distance. The small size of the impression V makes it great for point of sale applications, sponsorship and corporate work.
 Also getting its first preview was impression X2. This is a fixed beam version of the X4S.
Using the same 15W Osram LED's as the impression X4 and X4S, this new unit features fixed beam optics of 8 degrees in the same housing as the X4S, with the same common features.