When GLP gave a world premiere to the impression X5 at this year's Prolight + Sound in Frankfurt, it established the new lime chip – which was quickly revered by LDs everywhere. An accompanying campaign entitled Our Lime makes the Difference helped reinforce the message about the expanded color palette.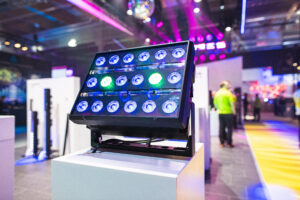 And, of course, the GLP UK team (hereafter known as the Limeys) – never ones to miss an opportunity – are replacing their familiar baristas with mixologists, and all things that can be accompanied by lime, at this year's PLASA Show, where they will be exhibiting on stand E5.
In fact, in the run-up to the show they are engaging in some social media activity with a fun giveaway of a lime green Pelican case containing glasses, a juicer… and, yes, some limes.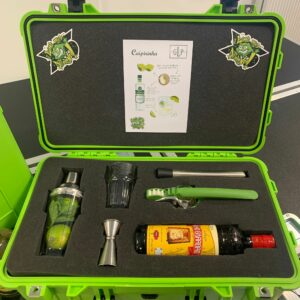 On the more serious subject of product, the focus at this year's PLASA Show will be on the X5 series. In addition to the impression X5 and X5 Compact, GLP will show the next prototype of the IP65-rated impression X5 IP Bar, a linear LED batten, and the XDC1 – a fusion of the high-caliber impression X5 and raw JDC1 strobe power which made its debut on Ed Sheeran's Mathematics world tour. Also on the stand will be the impression FR10 Bar and JDC Line.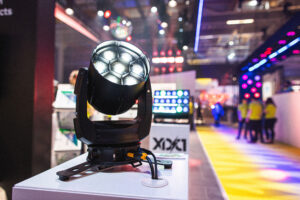 Aside from the lime chip, the next-generation X5 platform is differentiated by its extremely fast movement and new super-fast zoom. Incorporating a brand-new algorithm, called iQ.Gamut, all X5 products are able to deliver accuracy, quality, and color consistency every time.
There is little chance of visitors missing the bright citrus green as they enter PLASA, with GLP positioned front and center right inside the main entrance.
Photo credit: Paul Gärtner