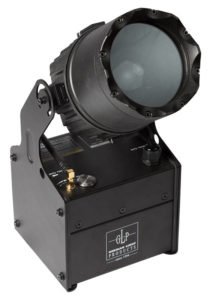 Rechargeable wireless operation boosts fixture's flexibility
GLP has announced the release of the Free Connect battery and wireless pack for its X4 atom. This gives users the freedom to use individual atom heads in any location.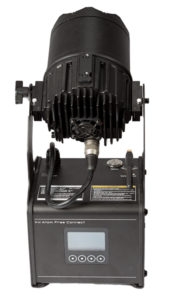 Completely free of wires, the Free Connect battery contains a rechargeable battery and inbuilt Lumen Radio CRMX wireless DMX control, all packed into a smart housing that features an IP65 rating, matching the X4 atom head.
An 8-hour running time at full power offers long lasting usage, and a charging socket on the base allows fast and easy recharging. An on-board menu allows the operation of each atom to be customised and includes direct manual control of the connected head, along with the ability to store a DMX snapshot at any time for simple playback without a controller.
The Free Connect is a convenient and affordable accessory for the X4 atom providing users with great flexibility when connecting their existing fixture heads.