Cosmic Truss has announced that Unisson Structures has been appointed as its exclusive distributor for the full range of Cosmic Truss products for Canada.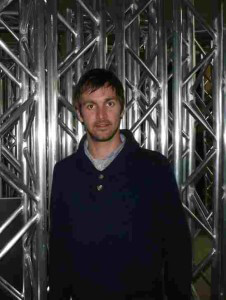 Founded in 1977, Unisson Structures remains a family-run business today, with a clientele that has been consistently built upon its reputation for creative commitment to their customers every step of the way and for their delivery of high quality and innovative solutions.
The addition of Cosmic Truss to their product offering within Canada will allow Unisson to offer a more comprehensive solution range of trussing and rigging products to their client base and the market as a whole.
Speaking of the appointment, Olivier Jobin, VP of Business Development at Unisson said "Having Cosmic Truss as a line for Unisson Structures is a big advantage. We can now offer a broader range of products. Clients will benefit from our service and know-how while, as always, obtaining the best quality product at the best price.
Business Director for Cosmic Truss, David Park, added "Having Unisson Structures represent Cosmic Truss in Canada is a great move forward for us all. A company with the depth of knowledge, experience and commitment that Unisson has will be a massive win for all of our Canadian customers."
Unisson Structures is based in St-Roch-De-L'Achigan, Quebec and can be contacted by phone at (450) 588-7477, or via their website at www.unissonstructures.com
Pictured is Olivier Jobin of Unisson Structures.