This winter a festive event took place in Moscow that stood out prominently against the background of other similar projects. This was due to its conceptual approach, and stylish and thoroughly thought out stage design, where each element played its role in bringing the core concept to life.
GLP's highly creative LED fixtures were the main performers in the lightshow. These not only decorated the event with spectacular effects, but gave a clue as to the overall concept.
KNVs were included in the equipment list even before this idea had been discussed; the show itself included introduction and solemn entry of the key figures with elements of a theatrical performance, concluding with a small concert featuring such famous singers as Ivan Dorn and Dima Bilan.
"When in December we learned that KNVs had become available in Russia, we immediately chose to use them in the set up, and build a concept based around these fixtures," reveals the project's creative director, Daniil Maneshin. "The festive event, which was to take place in February, seemed like an ideal occasion. If one looks at the circle created by KNV Arcs, an image of a pupil comes to mind. So we grabbed hold of the idea and started to develop it until we had a dominating image of an eye."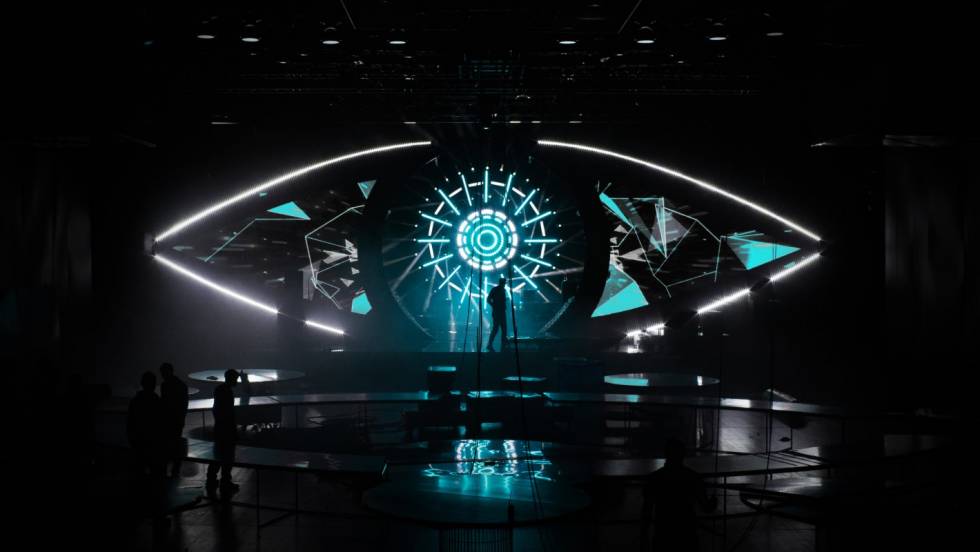 This 'eye', consisting of various lighting fixtures, became the key design element. The concept was extended further as tables for the guests were arranged in the form of an eye, as was the ceiling construction, where the fixtures were placed. Even the decorative photo area, where visitors took pictures as a memento, was decorated in the same way.
The creative power of the KNV based 'pupil' was so impressive that Daniil Maneshin, Roman Kasaev and Alexander Polkhov went even further in their experiments and started to add layers to the installation to make the image more realistic. And so the 'eye' had colored flecks and specks—all implemented using various GLP lighting solutions. 
In the centre was a circle consisting of eight inter connected KNV Arc modules. A second layer, made of 12 KNV Arc modules, was placed at some distance, while the third layer was formed with beams. The spectacular 'flecks' were drawn in space by LED tubes, while a fifth layer was based upon LED light boxes set up in RGBW mode, surrounded by another layer consisting of static fixtures. A sliding screen rounded off the overall picture.
"These many layers made of various type fixtures—combined in a single pupil—allowed us to change images on stage completely," Roman Kasaev explains. "We had both a 'standard pupil', and a 'fractal': we could turn off part of the layers, as well as combine various effects, to turn the fixtures simultaneously and to get completely different images."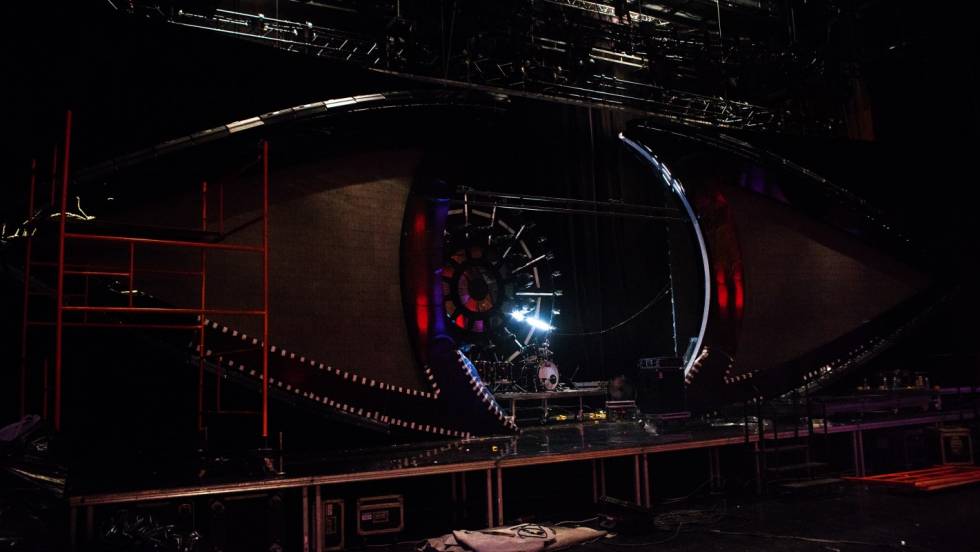 In addition, Roman and Alexander suggested spreading KNV's bright effects beyond the 'pupil's' borders and thus the KNV Cube modules were used on the stage skirt and truss.
But the creative team still needed a logical conclusion — the 'eyelashes'. This task was performed by the linear GLP impression X4 Bar 10 moving lights.
"The fixtures were perfect to round off the overall picture", explains Daniil. "Using the zoom function we had a flat lighting field that could go up and down, imitating moving lashes.
"I think that GLP designers have brilliantly thought out the fixture connection aspect. Anyone who worked with impression X4 Bars understands what I'm talking about," Roman adds. "We had an ideal 'eyelid' line without any pixel gaps, which gave a cool finishing touch to the multilayer image developed by us."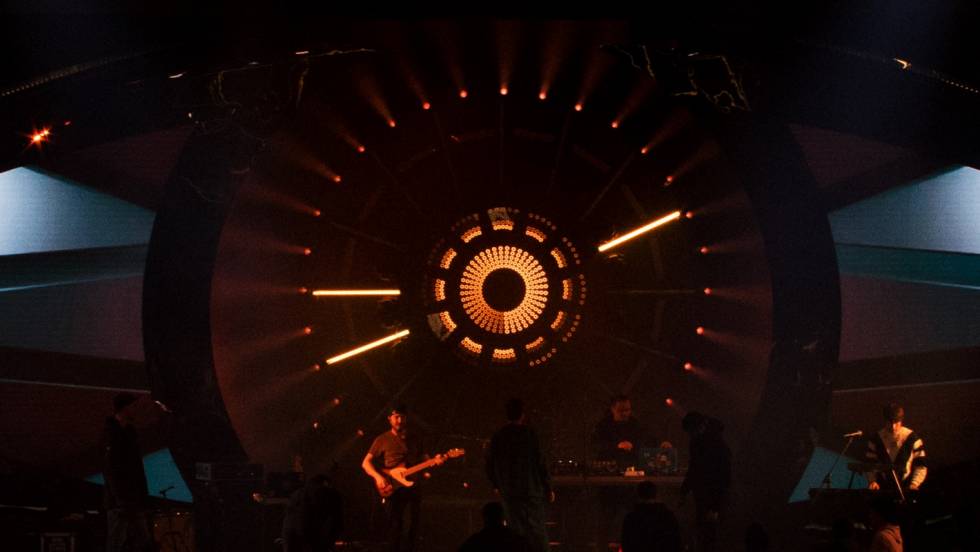 During certain acts, the lighting designers reverted from broad and blade sharp beams generated by the X4 Bars and switched to pixel control. Since all fixtures were run in maximum mode, it provided the lighting designers with an opportunity to experiment with a large scale image consisting of endless bright points.
Installation programming was in four hands, with Roman Kasaev and fellow LD Mikhail Novgorodov making various scenarios to offer individuality to every act.
"GLP has invented a great fixture with many effects," Roman enthuses about the KNVs. "These fixtures can be combined into various constructions to make large scale stage installations and then run different scenarios: to invent, experiment, brightly strobe or run glamour flickering, depending on the imagination."
"The versatility of these fixtures always allows us to surprise the audience," agrees Daniil. "A lot of programming options provide a lighting designer with the possibility to display any idea or any style. And the fact that now the Cube and Arc modules have been joined by Line and Dot fixtures provides further inspiration. It's great that Russian rental companies are slowly starting to invest in such solutions, making them available to work with."
In total 164 GLP fixtures had been put to use in the creation of this spectacle, including 32 of the tiny X4 atoms.