The hospitality headquarters for Italy's Olympic team and its partners, was based at The Kihinkan – Takanawa Manor House during Tokyo 2020. This wonderful art nouveau building in the Minato district was selected by The Italian National Olympic Committee (CONI) after inspecting 60 different locations.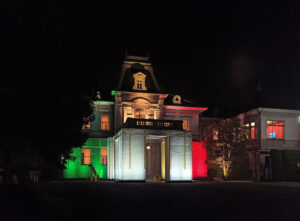 The decision to choose the building, which dates back to the start of the last century and is characterized by its Liberty-style architecture, was vindicated by the impressive way in which lighting designer Massimo Pascucci color-washed the exterior.
Tasked by CONI to produce this dramatic façade, he chose 22 of GLP's Fusion Stick FS20 battens—a product with which he is well familiar and enjoys using. These were supplied by rental company, Musical Box Rent.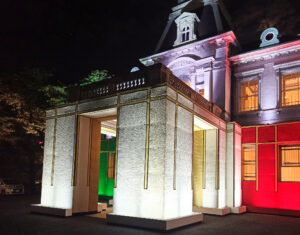 The power and versatility of the FS20 is starting to become legendary. Each batten contains 20 x 15W RGBW LEDs, offering a variety of different beam angles with their beam shaping front filters. Offering seamless connection and the advanced optics delivering consistent color, the fanless and IP-rated design makes it silent and ideal for outdoor use.
The blocks of vibrant static color emitted by the Fusion FS20 were controlled by an MA Lighting grandMA console, programmed by Daniel Davino. The IP65-rated fixtures were set discretely into trays in the footwells of the building.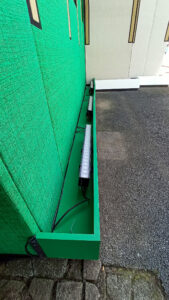 A special thanks goes from Massimo Pascucci to the CONI marketing director, Dr. Diego Nepi Molineris, for his belief in the project.
Such an inviting venue played its part in ensuring that Italy's Olympic team were able to enjoy its best Olympics ever, taking home a record medal haul.
Photos: Massimo Pascucci